Groups are used in the Flotilla IoT system to add multiple numbers of units. A group is a series of monitoring units that are combined together for monitoring and management purposes. Created units are combined to form a group on the basis of some criteria.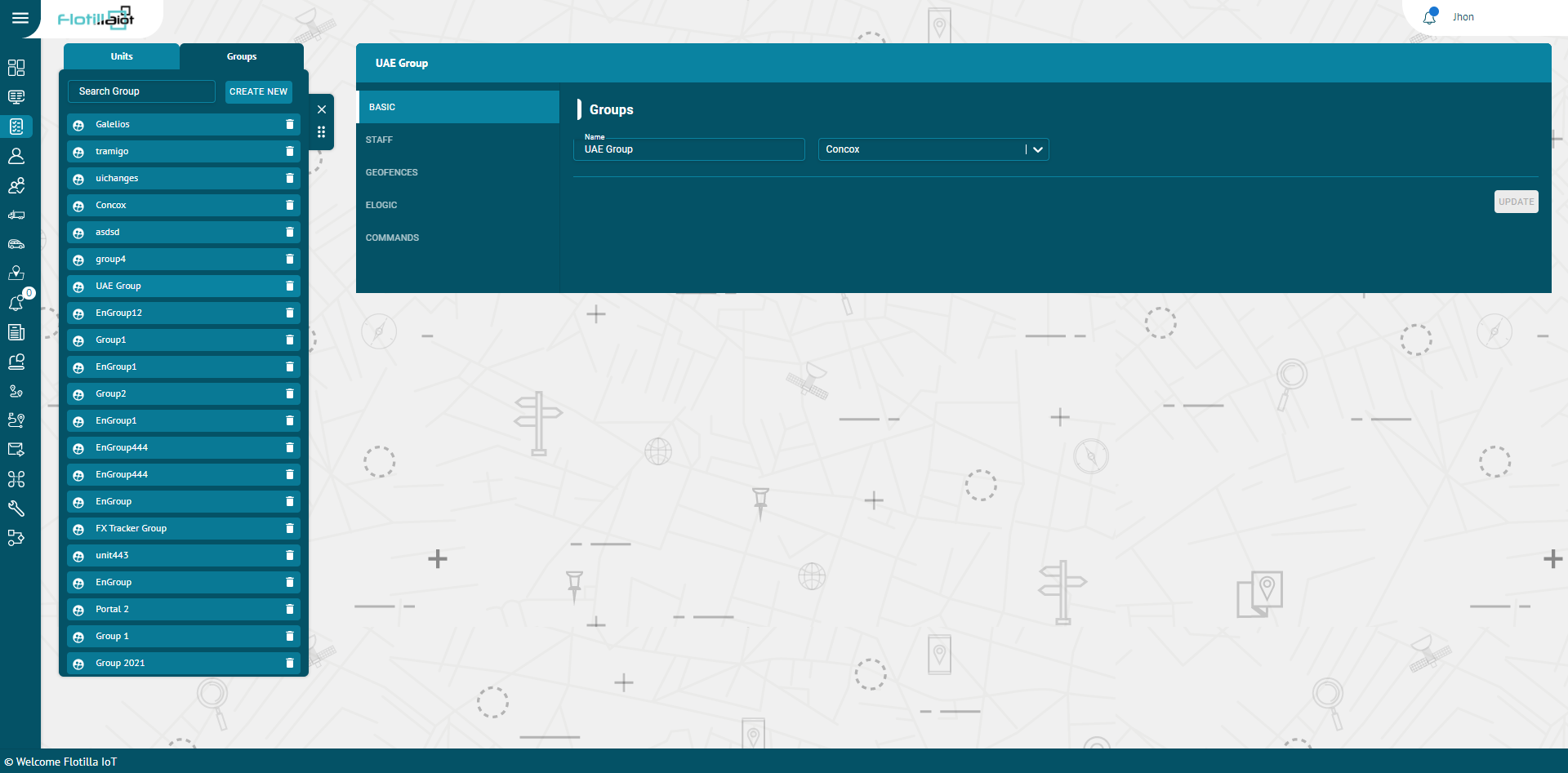 Create group
To create a group:
Select the groups list and then click on create new button.
Enter the name of a new group
Enter the Attributes of a group
Click on Create new button
The group will be created successfully and displayed in the groups list.
Search group
To find the required group in the groups list, use the search field above groups list.
Enter the required group name in search field, the result will display.
Delete group
To delete a group:
Select the group and click on Delete icon next to group's name in the list
The group will be deleted successfully and will not be displayed in the units list.
Update group
To update a group:
Click on the group in the groups list
Select the Basic tab
Update the group information that user wants to edit and then click on update button
The group information will be updated successfully.