Flotilla IoT provides a unique Time Machine module. Time Machine is a device that permits you to playback the previous travel history of the units for any picked date. You can see every instant of a trip including movements, stops, speed by replaying it.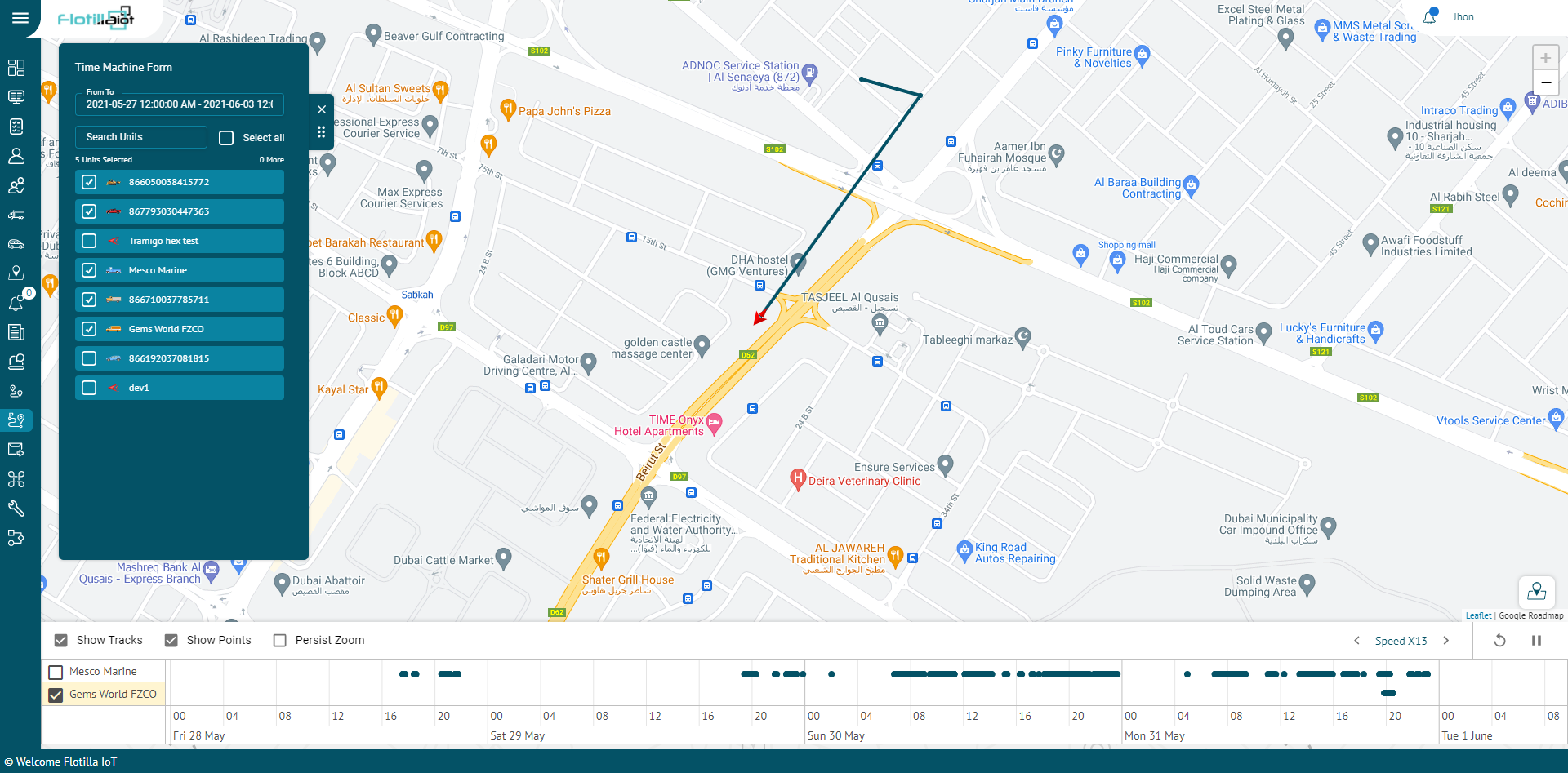 Time Machine Form
To generate a time machine form:
Select the date and time range
Select the unit or multiple units from the units list (User can select multiple units or Select All unit's option)
Click on the Submit button.
At the bottom of the screen, the user will see the time machine settings.
Users can set various options like playback speed, show tracks, and points on the map, etc. Click on the Play button.
Users will see unit movement or previous travel history.
Users can set speed control of unit travel history on the map.