A COMPLETE END TO END

FLEET MANAGEMENT SYSTEM
Enabling Data-Driven Decisions
About Flotilla IoT
Flotilla IoT is a fully integrated and automated telematics platform, offering an efficient goal-driven Fleet Management System to facilitate business operations. With an extensive array of features, we provide once and for all solution to your vehicle safety and monitoring needs.
From live GPS tracking to vehicle maintenance and reporting, Flotilla's IoT's system encompasses all aspects of daily operations.
Flotilla IoT's software is easy to implement, thereby improving the productivity of the vehicles resulting in the overall progress of the business. With our vast experience and expertise in the latest digital innovations, we aptly provide solutions to meet the evolving business needs.
Our team consists of highly energetic and innovative professionals who build intelligent systems providing data integration, analytics, and other unparalleled services. We strive to achieve excellence by helping our partners get detailed and insightful information that empowers them to make data-driven decisions.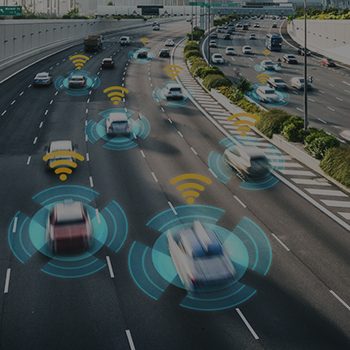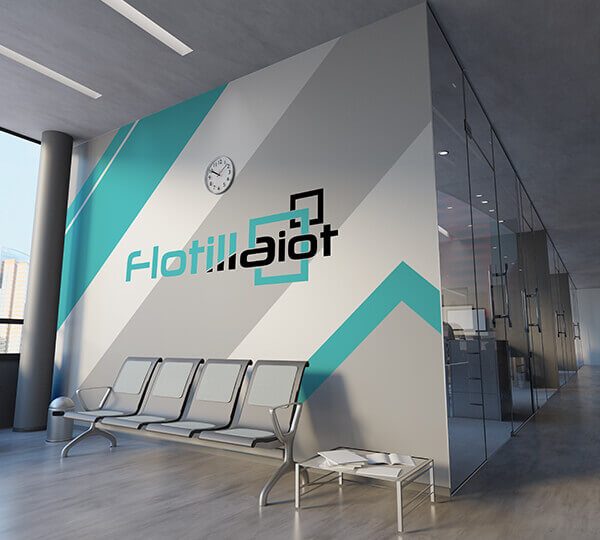 Flotilla IoT Products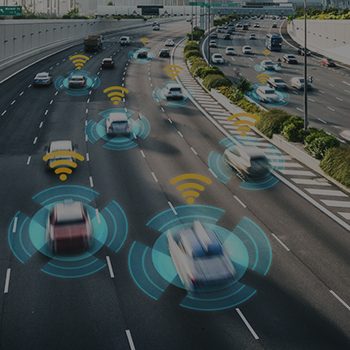 Fleet Management system
A web-based software that provides real-time tracking, Get detailed and insightful information that helps you make data driven decisions.
Shift Management Software
Enables you to find your field equipment by locating them instantly, but also helps you to optimize the management of your assets
Asset Management Software
Fetches shift-related data including daily attendance and work durations in real-time aiding employers to attain higher productivity.
Facility Management Software
Allows facility managers to view the graphical representation of Bills, Payments, Utility Consumption and Move In Move Out details.
REAL-TIME
VEHICLE TRACKING SYSTEM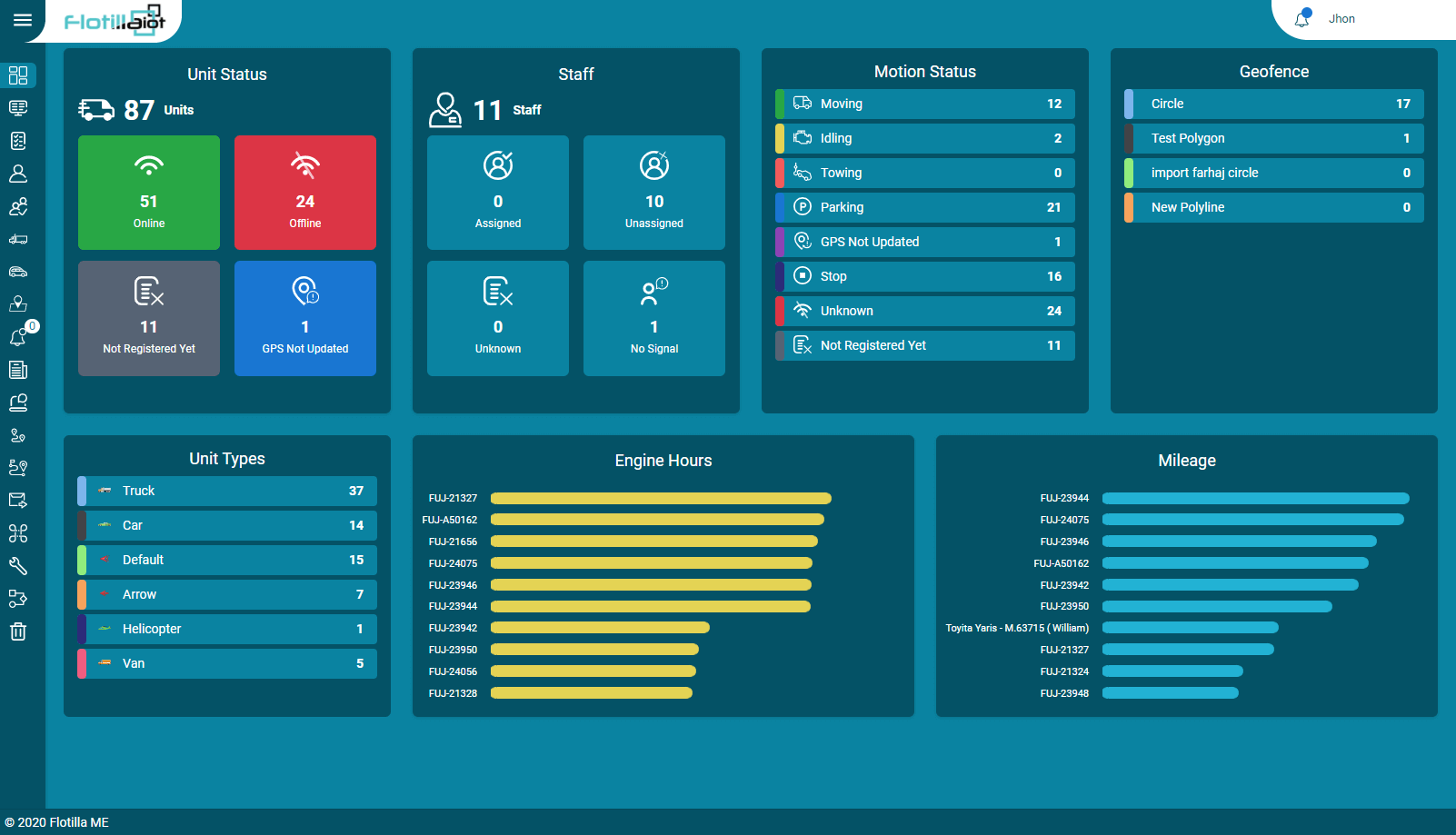 TRACK AND MANAGE YOUR FLEET ON THE MOVE FOR OPTIMUM PRODUCTIVITY
Real-time monitoring and management with accurate location, speed and direction enabling you to make informed decisions. Get instant alerts about important events to anticipate evolving operational needs.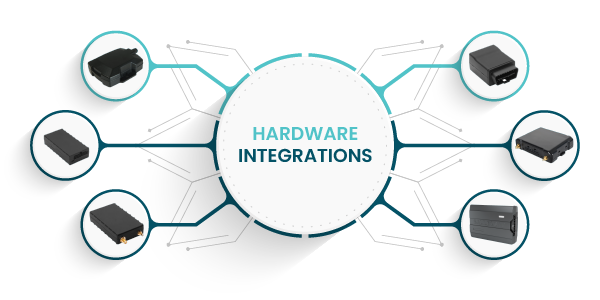 Hardware Integrations
With over 1000 device integrations, flotilla's Fleet Management Software is designed to be compatible with several hardware types.
System Integrations
You can integrate Flotilla Iot's Fleet Management Software with CRM, GPS, accounting, payroll, human resources and other kinds of systems.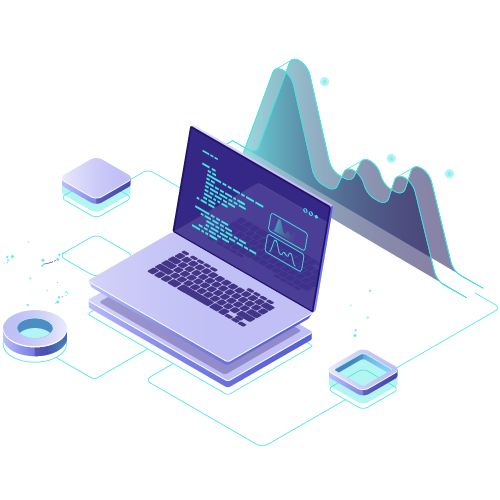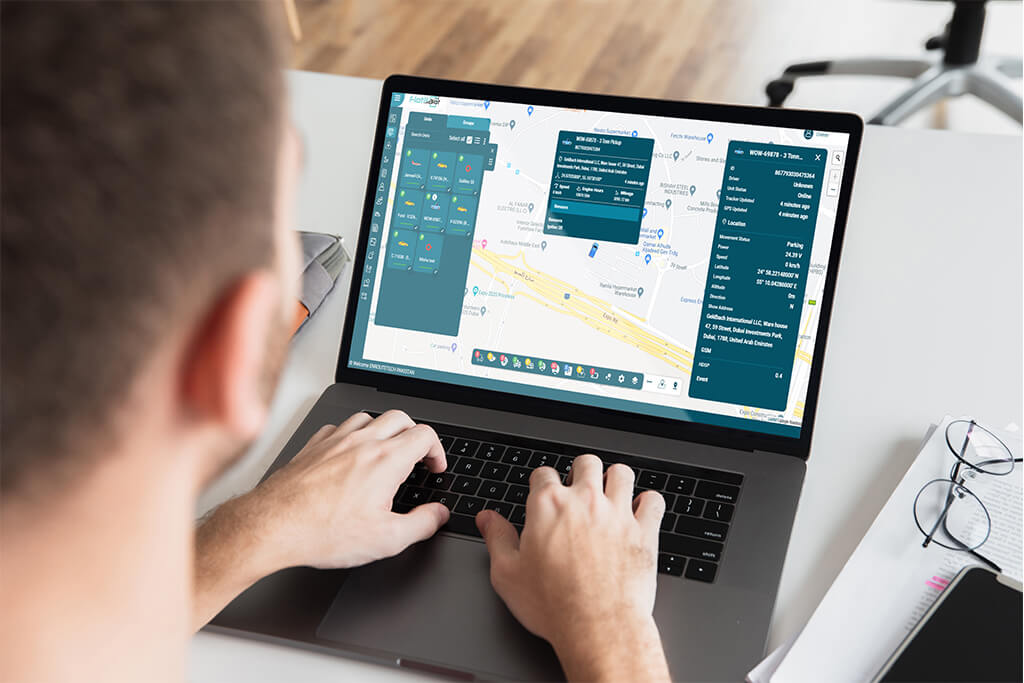 Ideal Solution for All Businesses
With excellent proficiency of our team and unparalleled service standards, we ensure improved business performance by optimizing vehicles and drivers' efficiency. Due to the vast scope and flexible design, Flotilla IoT's fleet management software is apt for all types of businesses.
Our Mission

To increase the safety, efficiency and sustainability of operations by transforming data into intelligence. At the heart of our products and services is a talented and agile team that understands the importance of listening to our value added Partners and Resellers to provide solutions that meet and anticipate their needs.
SIMPLE IS BETTER
Making things simple requires a lot of thought and discipline, and we are willing to go the extra mile to do this. It's not about showing our intelligence; it's about ensuring accessibility to masses
INNOVATION IS KEY TO SUCCESS
Designing innovative and groundbreaking products that resolve current and future business challenges for our partners is the thought behind our working.
EMPLOYEES MAKE COMPANIES
We understand that amazing people create amazing teams which can overcome enormous challenges. We hire, train and foster potentially viable talent and work equally hard to create a motivating work environment to inspire them.
LISTENING TO CLIENTS IS AT THE CORE OF OUR DNA
We are students of "product development" and "market validation" and incorporate these practices to design our product and strategy. We are aware that making client-centric decisions can promote loyalty and provide long-term benefits to the business.
Latest News
Industries We Serve
Over the past 10 years, we have worked with industries of various scopes and sizes. We offer a flexible telematics mechanism that is adjustable according to the dynamics of every industry. Flotilla IoT's solutions have paved a way for companies to improve productivity, safety, sustainability and compliance of their fleets.
Keeping you miles ahead
Be ready for the evolving market demands with one of the most advanced telematics platforms. With a flexible design and innovative customization options, you can remain fully prepared for the growing needs of the business.
0
Years