The Ultimate

Fleet


Management
System
A platform that can fulfill all the business requirements: fleet security, fuel management, cold supply chain, last-mile delivery, driver identification, fleet management, work order management, etc.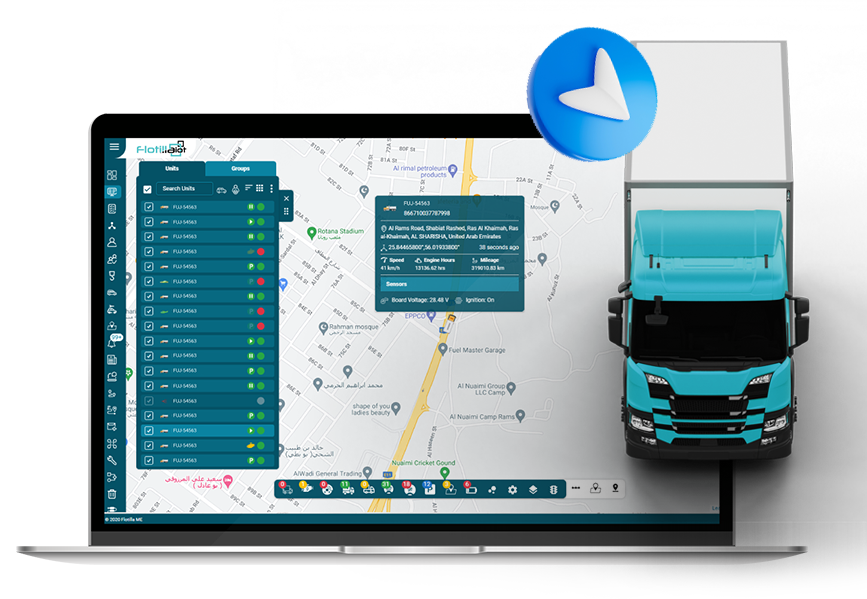 Fleet Management System
A fleet management system designed for real time tracking and monitoring of daily fleet operations helping to achieve business objectives. Get detailed and insightful information that helps you make informed data driven decisions.
Commands
Assign customized commands to units, users, and groups according to your requirements to facilitate operations.

Geofence & POI
A predefined geographical boundary and points can be marked on the map. Whenever vehicle enters or leaves that area, alarm is triggered offering efficient security.

Trailer
The trailer is an independent entity attached to any unit and monitored in real-time. It allows effective tracking of logistics.

Map Layers
Add your custom in-house map layers with detailed geospatial information and visualize all areas which are important for your business operations (specific industrial areas or plants, maps layers with special marks for dispatchers, etc.)

Connected Sensors
Clear and intuitive calibration table, detailed graphical reports and instant notifications are available for many type of sensors like Fuel, Temperature, Speed, Mileage etc.

Driver Management
Flotilla IoT helps manage every aspect of drivers, from identification to keeping their complete record and generating driver-based reports.

eLogic
Perform different logical and arithmetic operations on input parameters to get an aggregate result. By setting an eLogic, complex values can be made simpler and understandable.

Dlogs
Dlogs include the complete record of the data received from the devices attached to the units. Users have an authentic database containing discreet details in the form of Dlogs.

Action Logs
All the actions performed on the Flotilla IoT app are recorded in the Action Logs with the date and time. A manager can check the activities performed on the system in his absence by checking the action logs.

Trash
All the deleted entities are sent to the Trash where they stay for 30 days before getting deleted permanently. Users can restore any entity within 30 days to prevent its permanent deletion.

Flotilla IoT Mobile App
Flotilla IoT mobile app is a live monitoring app that provides the overview of the fleet activities. With remote monitoring, you can get real-time updates while on the go.

Real Time Tracking
Flotilla IoT provides real time updates on vehicle location, speed, direction, and distance travelled. It enables you to monitor the movement of your vehicle at all times.

Advance Reports & Scheduling
Schedule different reports for any time in the future by applying customized time duration and execution settings.
History Tracking
History of all trips completed by a vehicle is kept in record. At the time of need, it can easily be accessed by the managers.

Analytic Dashboard
Whether you want to view the units with leading engine hours and mileage or their statuses, the analytic dashboard offers you all the precious insights.

Maintenance
Create the maintenance requirements and assign them to users, units, and groups. Set a maintenance trigger based on date, mileage, engine hours.

Notifications
Users can create fully customized notification alerts for different events to anticipate various fleet activities. Notifications can be received on emails, web popups and mobile popups.

ECO Driving
Ensure the safety of your fleet with strict monitoring on every move of the drivers. From speeding to harsh braking and rough turns, everything can be detected in real time to ensure smooth driving.
Control Management System
Using our backend Admin Panel, you can gain better control of your operations and make smart data-driven decisions. CMS  performs everything from managing users, units, and groups to controlling the privileges of different account types. 

API Integration
Flotilla IoT's API is integrated with other solutions ranging from financial and HRM systems to fuel management software. It allows a business to automate its operations by merging all the required solutions.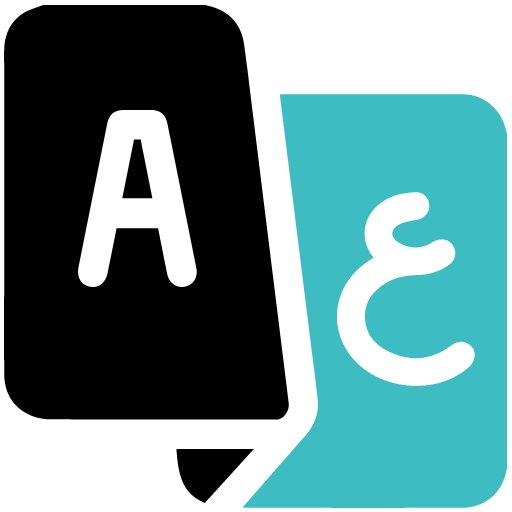 Multiple Language Support
Flotilla IoT software is available in multiple languages, including English, Arabic, Spanish, French, etc. The multi-language support allows the users to use the interface conveniently.

Template Generator
The users can view, create, edit and delete all the report templates from the CMS. From the creation of custom templates to controlling the tables to show in the report, everything is managed from the template generator.
Wherever you are, will always stay aware of what's happening. Track your objects within a meter accuracy. Be informed about important events and react to any changes immediately.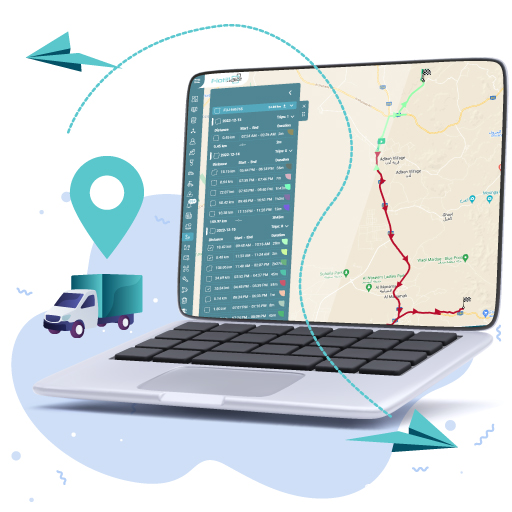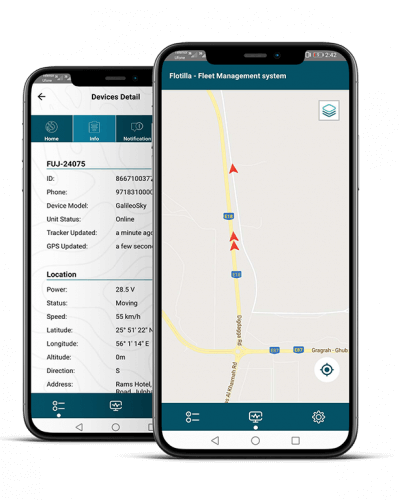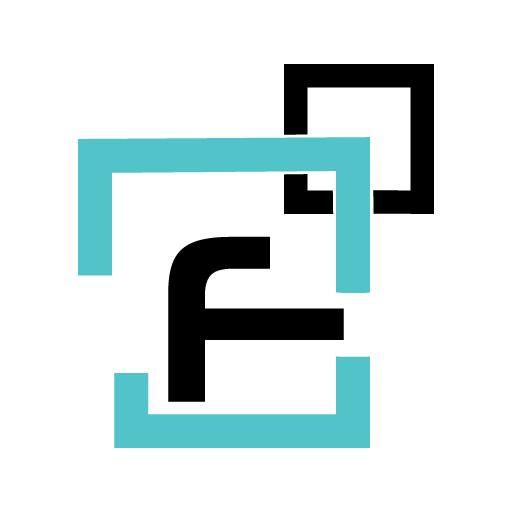 Flotilla IoT Vehicle Monitoring Application
Track and Manage your fleet on the move for optimum productivity
Real-time monitoring and management with accurate location, speed, and direction enabling you to make informed decisions. Get instant alerts about important events to anticipate evolving operational needs.




Flotilla IoT Vehicle Monitoring Mobile Application
Flotilla IoT mobile app is ideally designed to monitor fleet operations remotely. From checking the real-time location and motion statuses of vehicles to reports, you can find everything on your phone screen.

Connection Status
You can check the connection statuses of every vehicle like Online, Offline, GPS Not Updated, Not Registered Yet, etc. in real-time. 

Reporting
A wide range of report templates is available including Trips, Stops, Engine hours, Fuel, Event, Geofence, Eco-driving, etc. 

Realtime Location Tracking
The real-time location of the vehicles is available with address and location coordinates giving the accurate update about its whereabouts.

Motion Status
Live monitoring of the vehicle's movement is available offering the motion statuses including Moving, Idling, Parking, etc. 

Realtime Notifications
Different types of event-based notifications like Geofence entrance/exit, speed limit exceeded, fuel filling, drainage, etc. are available.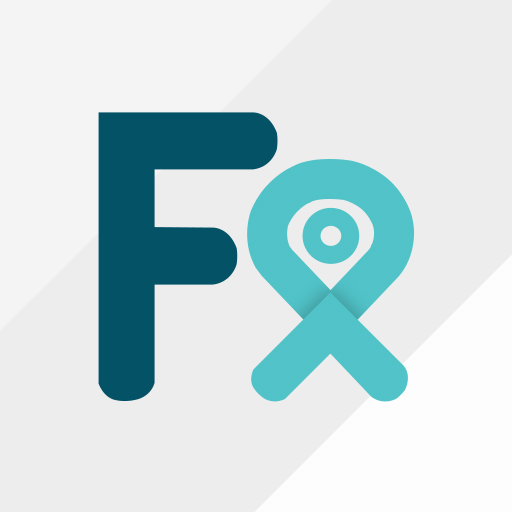 FX Tracker Vehicle Tracking Application
Download FX Tracker on your mobile device and start real-time tracking
Integration with the monitoring platform allows you to remain updated about the current status and location. FX Tracker is a cross platform app and runs on both Android and IOS devices enhancing its scope.


Live Location Tracking
Just download the FX Tracker app on your mobile phone and activate its tracking to convert your device into a tracker. The location of your device can be monitored in real-time through Flotilla IoT web and mobile app.
Logs
Logs provide a complete record of all the data sent from the FX Tracker app. The time of connection loss and connection recovery is available in the logs.
Customization Options
From location accuracy to distance and frequency for data sending, there are numerous customization options available for the user.
Smart and simple, this is what you will say about the service. It includes a wide range of applications from pet tracking to a sophisticated enterprise solution.
Applications
Car
Machinery
Personal
Bus
Electric Vehicle
Animal
Heavy Truck
Yacht
Benefits
Reduce Fuel Cost
Location Awareness
Vehicle Security
Safety
Compliance
Increase Productivity
Save Money
Lower Maintenance Cost
Prevent Unauthorized usages​
Increase Fleet Efficiency
Compatible to integrate with any​