Is leading OBD & GPS tracker hardware manufacturer that integrates research, design, manufacturing, sales and service

Tracking System for School Bus, Logistics, Waste Management, Taxi Fleet, CAN Bus, Driver Identification, Reefer Trucks, Heavy Trucks, Long Distance

The founder is an electronic engineer by profession, with over 20 years experience in the M2M / IoT telematics business.

Partnering with different disruptive technologies from global vendors spans over the fields of GPS tracking ,Telematics, IOT, M2M, CCTV, Connectivity, and Cybersecurity.

eSky Wireless is dedicated in the development of various types of GPS tracking terminals. We are extending our products into Internet of Things, smart city, connected car and healthcare applications.

Galileosky is a leading Russian developer and manufacturer of advanced GPS hardware and high-end telematics technologies.

We are Meitrack, a leading telematic and solutions provider in the area of GPS tracking . Since founded in 2002, we have been on a mission to pursue excellence in the Telematics field.

Deeply rooted in the core values of integrity and quick action, fifotrack is a R&D-oriented company to meet users' individual demands in the Era of IoT.

GOTOP Limited is a High-tech corporation which was founded in mainland China from 2000, with 1000 staffs, and a factory of 15000 square meters.

Production and management experience in automotive electronics, security products, wireless communications terminal equipment, etc.

Shenzhen iStartek Technology Co., Ltd. is a high-tech enterprise engaged in research, development, manufacturing, and sale of IoT products.

Shenzhen Joint Technology Co., Ltd was established in 2006, registered trademark 'jointech', and formallylisted on three new board in February 2016
Lantronix, Inc. is a global provider of hardware and software solutions for the Internet of Things (IoT) and Out of Band Management (OOBM).

The team is based on engineers who previously had experience in creating sophisticated technical devices in the field of vehicle monitoring, space navigation, radar, and industrial automation systems.

Safety for drivers, vehicles and goods, suitable for all sizes of companies and businesses.

Due to an open protocol ADM trackers are compatible with most of monitoring platforms. Description of some platforms you can find below

Nyitech, with their 10 years experienced R&D team , focus on handling vehicle OBD interface data ,GNSS data and sensor data.

The OKO project was founded in 2007. In 2008, the trademark "OKO" (TM OKO) was registered, the intellectual property of which is protected by a relevant certificate.

Pretrace Technology, is dedicated to provide the professional (IoT) devices and solutions in the field of GPS tracking,

Santel-Navigation is a Russian manufacturer of professional navigation equipment operating in GPS / GLONASS standards and designed for dispatching and monitoring vehicles.

Starcom Specializing in advanced automated real- time solutions for remote tracking, monitoring and management of vehicles, containers, assets and people.

We want our products and solutions to be used globally and to become indispensable in any business.

Totem & Toman, as an auto gps vehicle tracking and tpms manufacturer, are focusing on GPS vehiel tracking system and Tire Pressure Monitoring System these years.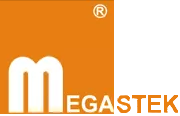 Megastek Technologies Ltd., Have been devoting in GPS tracking industries and is recognized as a reputable and reliable manufacturer for GPS tracking device and solution .

Tzone Gigital Technology Co., Ltd., established in 2006, is a leading hi-tech enterprise with experienced R&D team, production line, quality management and sales department.

niGuard Technology LTD is a GPS tracker manufacturer. we server clients all over the world with our advanced technology and telecommunication skills in GPS tracking systems.

VJOY CAR ELECTRONICS LTD,is a worldwide group of companies that is committed to being your best China supplier & partner in the field of "In-Car" electronics and vehicle safety items.

OKB Technoavtomatika LLC is a developer of vehicle and equipment monitoring systems based on the Russian navigation system GLONASS (GLONASS) and the American Global Positioning System GPS.

Our company is set research and development, design, production and sales as one of the high-tech enterprises, which specialized in the field of Sport Camera, Mini DV, GPS Tracker Watch, Health Sports Smart Watch, etc digital product.

Being one of the most innovative IOT companies in the telematics industry, WANWAYTECH has been dedicating itself to offering both corporate and individual IOT digital services