How Does Facility Management Software Work?
What we practically do is pretty simple but at the same time incredibly complex.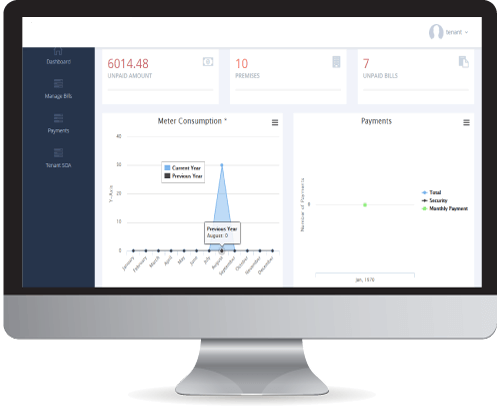 Facility Management Software allows the facility manager to view the graphical representation of Bills, Payments, Consumption, and Move in Move out. It gives a complete overview of different aspects of a building.
The Facility Manager is able to monitor the unpaid bills for the current month or year and the number of vacant and occupied premises within a building.
Facility services with different platforms will show which of the premises have the most consumption.
The Generate Building Bills section is where the Facility Manager can generate Bills. In the facility Management system, the Facility Manager can generate bills account to two different formulas.
After Providing the first necessary data, a sample of an excel file will be provided for the Premises Bill by clicking the Download Button in the section. The Premises ID. Premises number, Last Bill Submission Date, Area, Declared Load, and Last Meter Reading will be automatically calculated and set by the system. But Facility Manager needs to enter the current meter reading. The services will only be filled up if the tenant used other utilities or extra services, and it will be charged against every bill. These service fields are optional.