For logging into Flotilla IOT, enter the official URL of Flotilla IoT into the address bar.
Login page
⦁ Enter username
⦁ Enter password
⦁ Click on 'LOGIN button to login to Flotilla IoT successfully.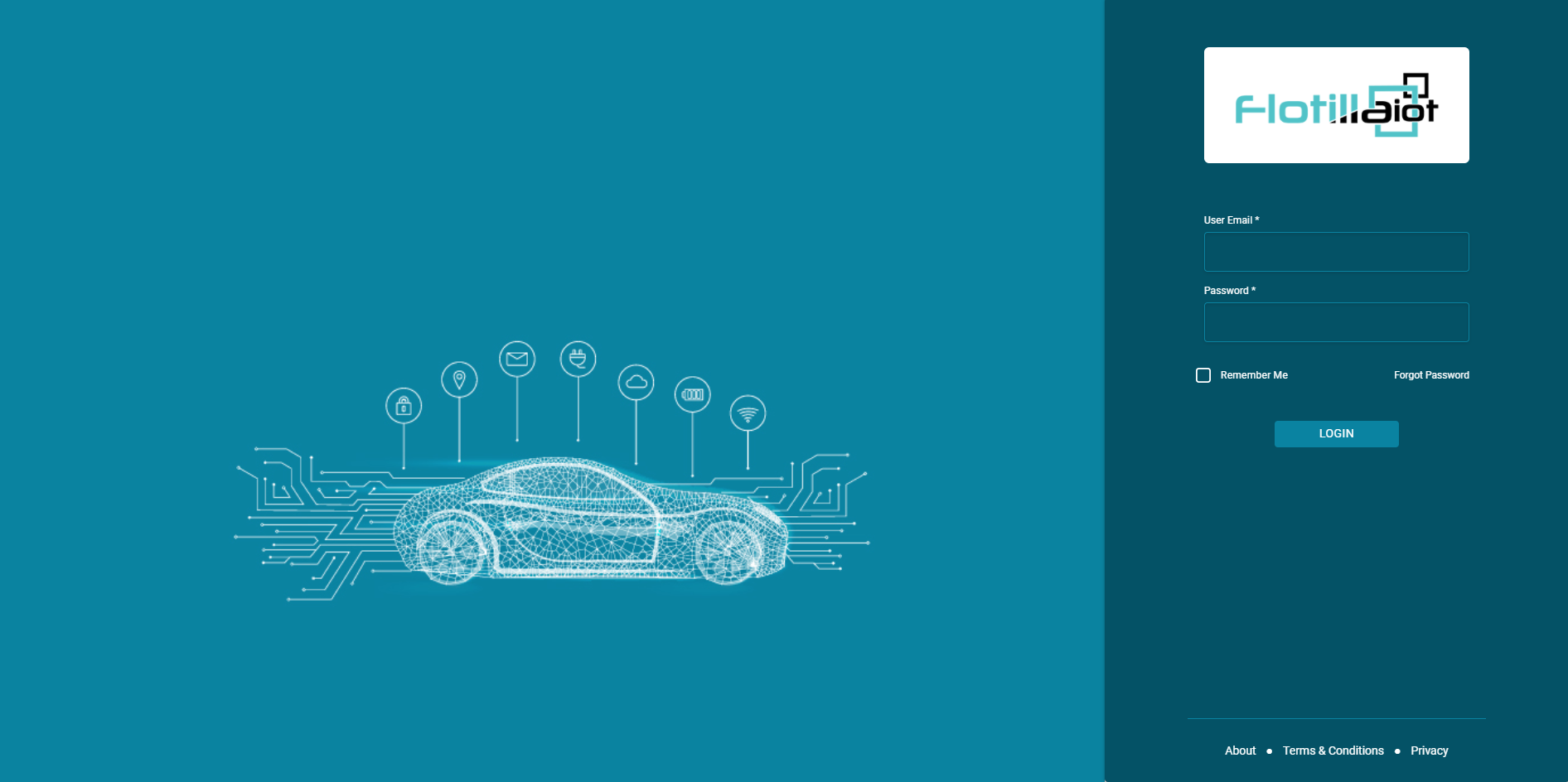 Flotilla IoT provides a "Remember Me" option on the login page. It means that, after a user has logged in once from a device, he/she can login from the same device without entering 'Email' and 'Password' again. This access will only be possible if the user does not logout.
Flotilla IOT provides a "Forgot Password" option on the login page.
If the user forgets the password, he/she can click on 'Forgot Password' button on login page.
The user is asked to enter an email address where link is sent to reset password.
After entering email address, press 'SUBMIT' button.
User can change the account password from 'User Settings' option.
Click on the 'User Settings' in the top right corner of the screen.
Click on 'CHANGE PASSWORD' option.
Enter Current password, new password and repeat new password.
By clicking on 'CHANGE PASSWORD' button, new password will be updated and user can login into the system with the new password.
Click on 'RESET' button to set password again.