Commands can be assigned according to the operational needs of the fleet. They can be set for the future to keep a smooth operational flow.  A user can create, edit, view, or delete commands. Users need to have access right to create, edit, assign, and delete commands, otherwise, users can only view the existing commands.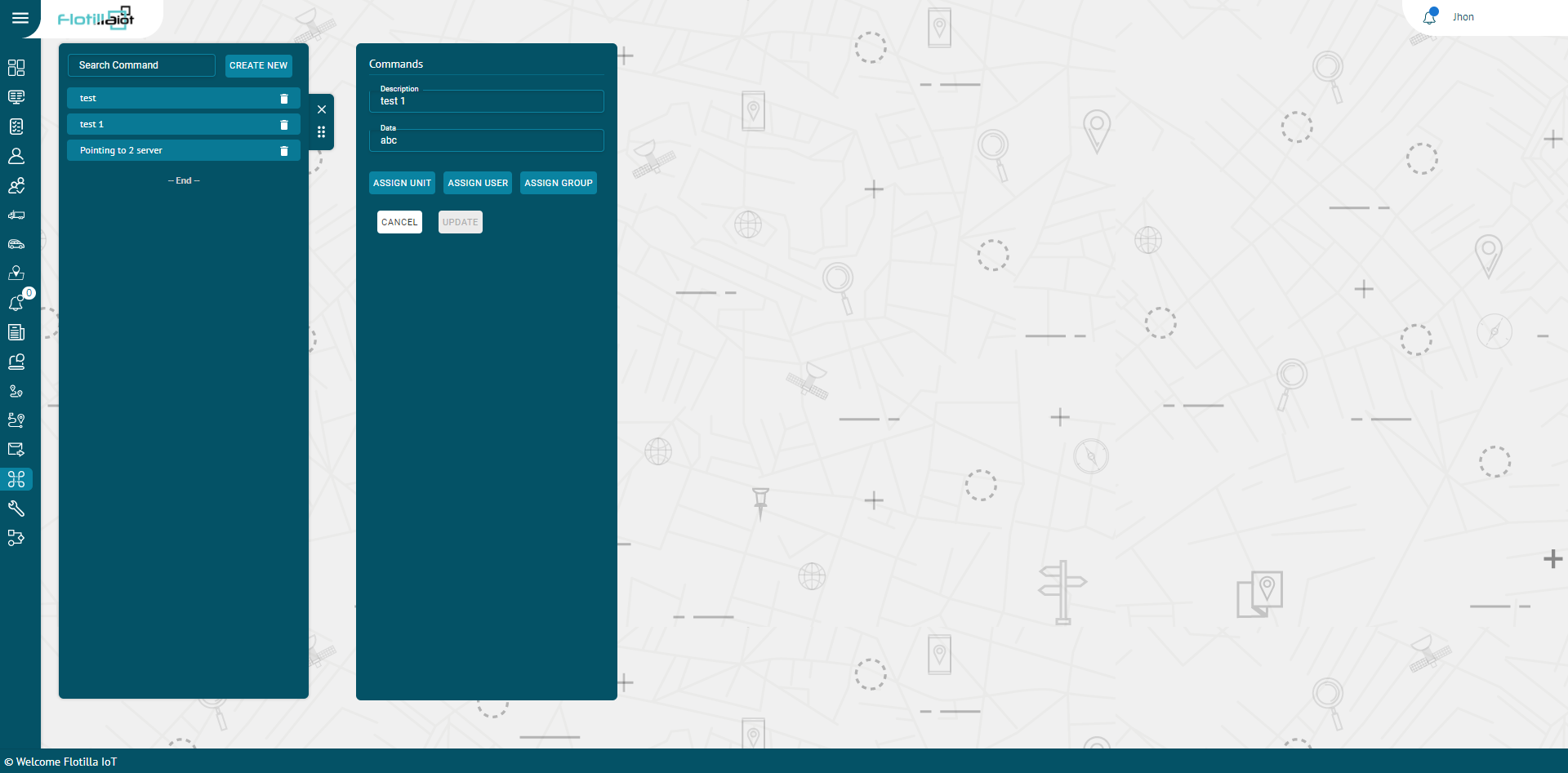 Assigning Commands
Click on the CREAT NEW button in commands section.
Add description and data type of command.
Click on CREATE button to create a command.
Click on CANCEL button to dismiss command.
Assign commands to units or user by selecting them.
Delete Command
To delete a command, click on the bin icon next to the command's name in the list.
Sending Command
Go to the monitoring module and click on the three dots at the end of the unit name.
Click on Send command option.
Click on the send button and click Ok to send the command successfully.