In the geofence module, users can create, edit, view or delete geofences. A geofence can have a shape of a circle, a polygon (2-dimensional shape formed with straight lines), or a polyline (one or more paths, a path is a series of connected segments). Geofences can be used in reports, notifications, etc.
Geofence is an area on the map that is important for used route planning track monitoring purpose. User can choose a name, description and color for a geofence to differentiate them. User need to have access right to create, edit, view and delete geofences. Otherwise, user can only view existing geofences.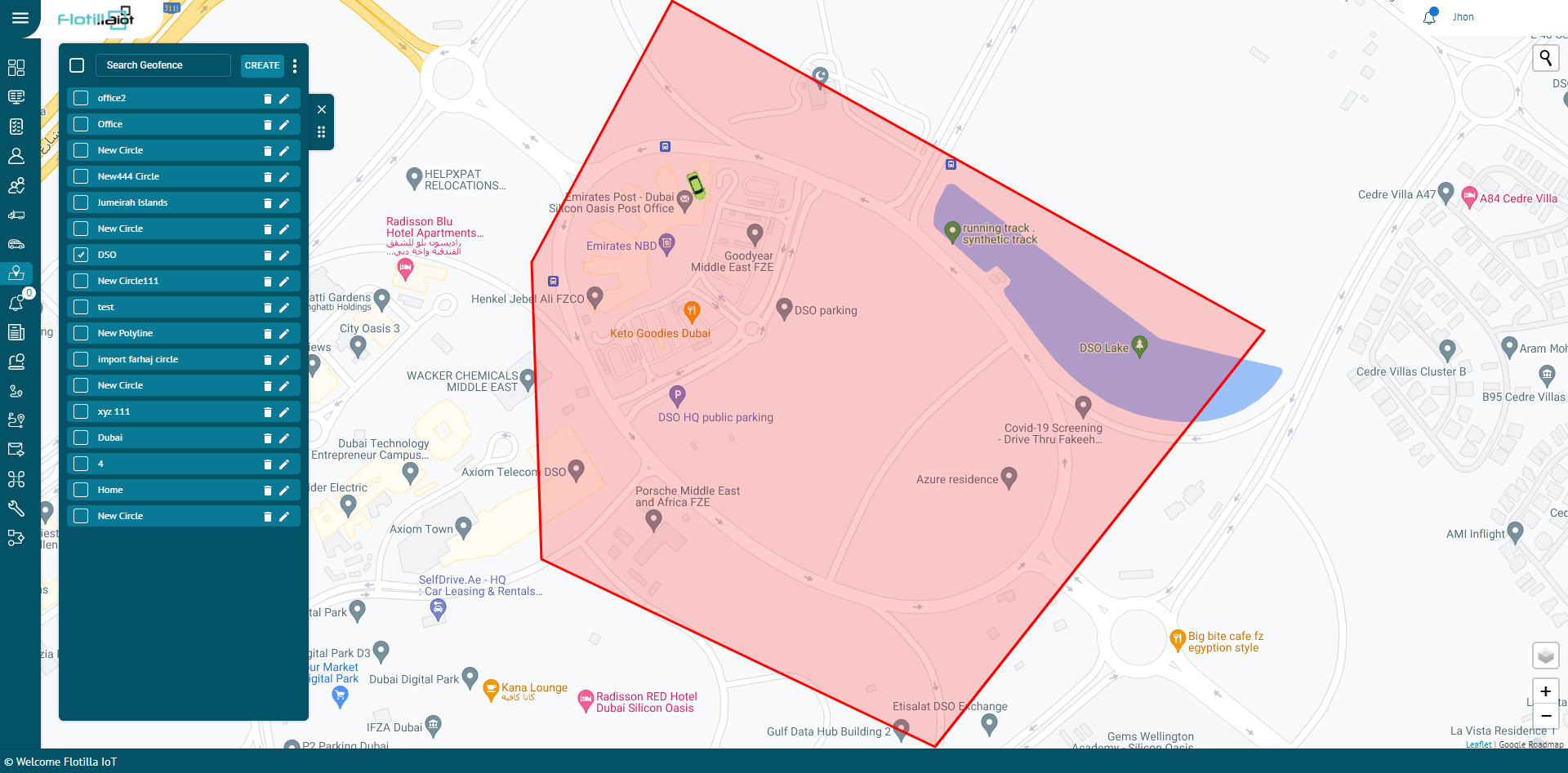 Creating Geofence
To create a geofence:
Select the Geofences module on the left from the main menu.
Click on the CREATE NEW button.
Choose one of these shapes circle, polygon, polyline to draw them on the map.
Add name and description of the geofence.
Select the color of the geofence.
Click on CREATE button to add a new geofence or click CANCEL to dismiss it.
The geofence will be created successfully and display in the geofences list.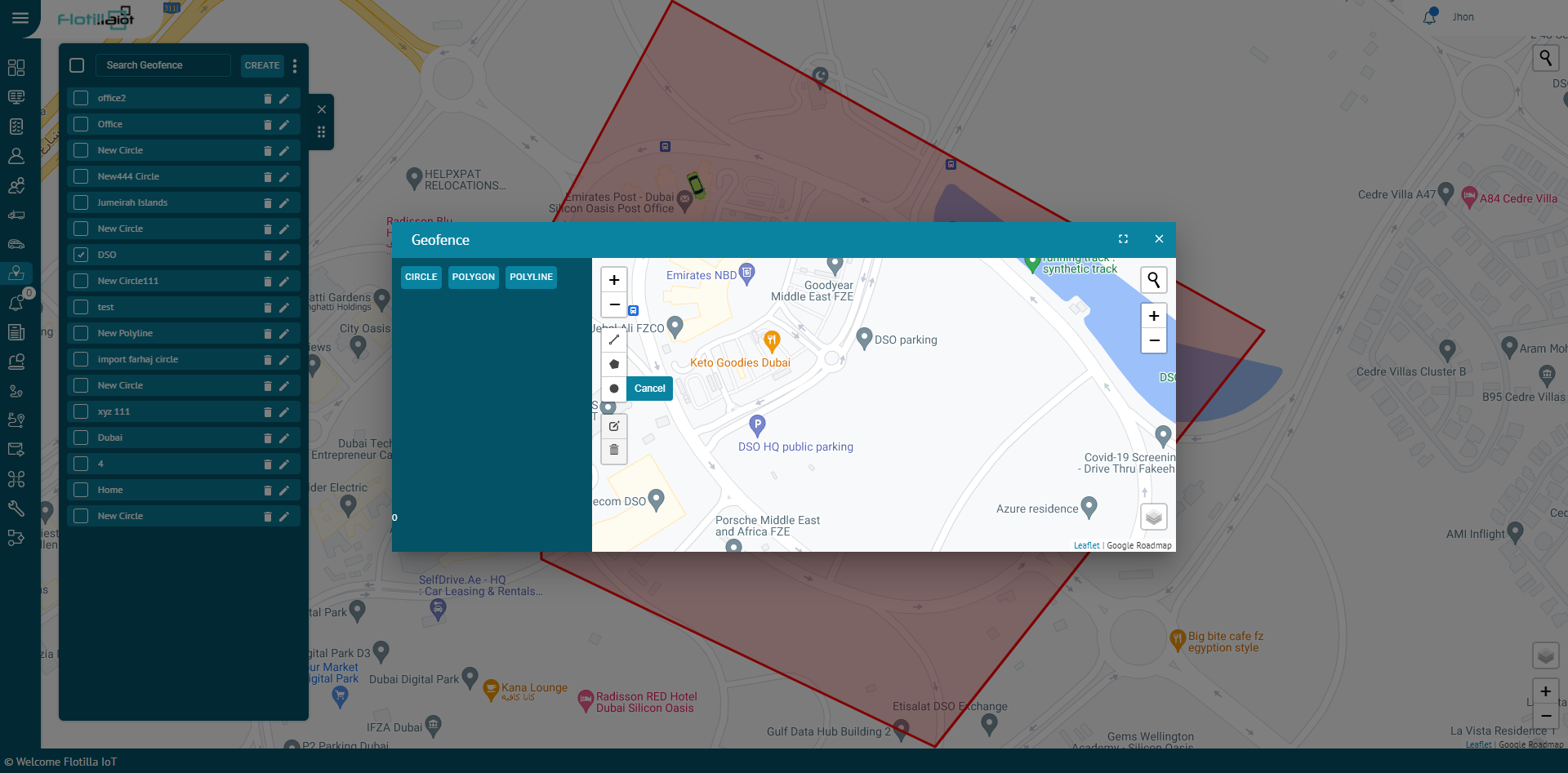 Search Geofences
To find the required geofence in the list, use the search field above geofences list.
Enter the required geofence name in search field, the result will display.
Delete Geofence
To delete a geofence:
Select the geofence on the geofences list and click on Delete icon right next to its name
The geofence will be deleted successfully and will not be displayed in the geofences list.
Update Geofence
To update a geofence:
Select the geofence from the list and click on the Edit icon next to its name.
Update the geofence information according to your requirement and then click on UPDATE button.
The geofence information will be updated successfully.
Groups:
Multiple geofences can be added in a group to manage their record conveniently. If you want to categorize different geofences, you can add them in separate groups. For example, the circle geofences can be entered in one group while the polygons and polylines can be added in other groups. You can also create reports, schedules, and events with respect to the groups.