User can view the units list individually and in groups. In the units list, user can manage the list of units by adding and deleting them.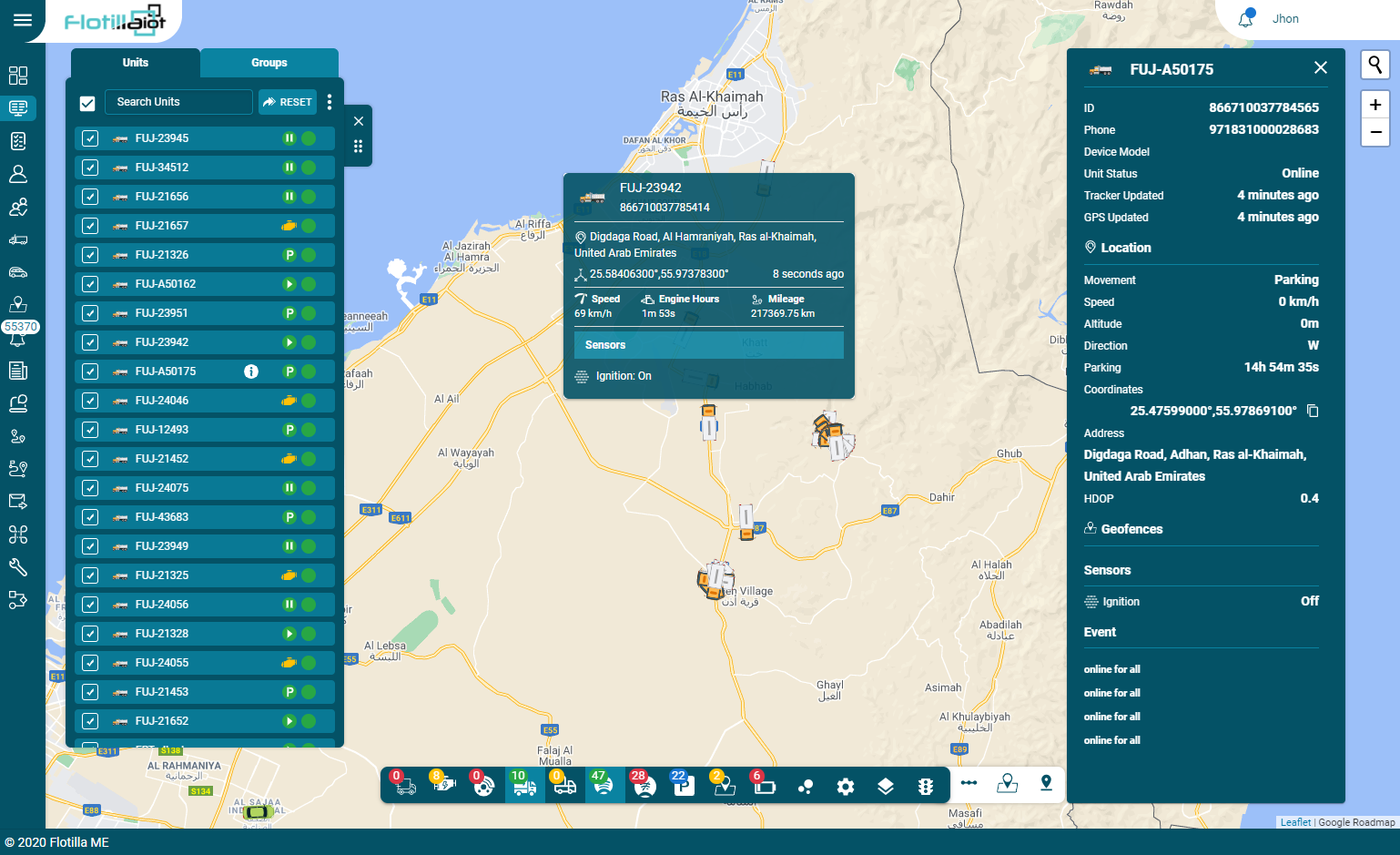 The sorting of the units can be done name wise and device status wise.
The status of the vehicle in the list is shown by small icons next to its name.
To find the required unit in the list, use the search field above units list.
The color of the circle near the unit's name indicates the current status of the unit.
Green circle indicates: Unit is online
Red circle indicates: Unit is offline
Blue circle indicates: GPS is not updated.
Grey circle indicates: Unit is Not registered yet.
To follow a unit on the map, click on its name in the units list. As a result, the map centers and zooms in on the selected unit.
User can also select all units at once by selecting the check box "Select All" in the top left corner of the units list.
To cancel the selection of all units, uncheck the "Select All" check box.
By clicking on the 'Vehicle Filter' and 'Staff Filter', you can search the units based on vehicle and staff filters.
In the horizontal bar, the changing status of the units can be viewed in real time.
User can view the details of units by clicking on "View details" button. All details of unit appeared with unit status, movement status etc.
User can also set the units movement status and monitor status changes moving, idling, towing etc.
---
Units Group
By clicking on groups user can view the groups list on monitoring screen.
User can create groups and assign units into groups and name these groups. Group management can be done in the units tab.