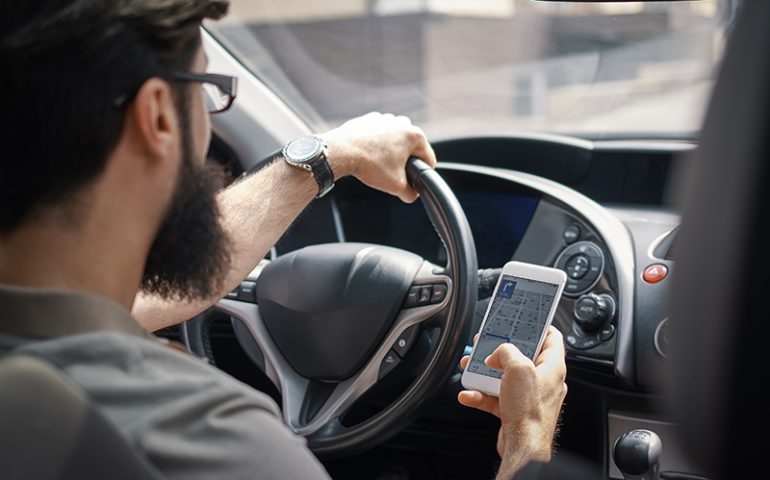 Benefits of Using Mobile Apps in Fleet Management
The job of a manager is to monitor every operational aspect of the fleet. It demands a lot of efficiency to ensure that everything runs smoothly. The managers cannot sit in front of the fleet management systems all day. They want a mechanism that gives them real-time updates about operations while they are on the move. A mobile monitoring app provides them the luxury to keep a check on affairs from a remote location.
The modern mobile apps are becoming better in terms of functionality and responsiveness. Although they do not have a lot of modules, they offer all the essential features. In this blog, we will discuss the benefits of mobile apps in fleet management.
Time-efficient:
Time is a critical factor for achieving efficient fleet operations. A mobile app connected to the main software can save a lot of time by providing everything in one place. From checking vehicles' status to schedule maintenance needs, apps offer several features. With the modern apps providing functionalities like task assigning, the managers can allocate tasks through a single click.
The latest apps have excellent data integration to store and organize a massive amount of data. In addition to that, they can also sort useful data that facilitates smooth operational flow.
Increased Accuracy:
The stand-alone systems are error-prone and have limited information sharing capability. On the contrary, mobile apps can improve management accuracy with efficient data integration. As the apps do not require duplicate data entry, there is no chance of inaccurate data. The assurance of authentic information helps facilitates operational automation.
Mobility:
It is hard for managers to stick to their desks all the time for monitoring the operations. They have to do other tasks or take breaks during the day. It means that an urgent requisition by the driver during that time will be not be entertained. To avoid such problems, a mobile app is the best choice. It helps managers to get operational control on the go. They can track the location and status of their vehicles from anywhere and conduct management tasks.
Better Emergency Handling:
If an emergency occurs and managers are away from their desk, they would not be instantly notified. As they will be informed later, it will waste precious time that could have been pivotal in damage control. With mobile apps, a manager will know of any emergency in real-time via a notification alert. They can have more time to strategize and make arrangements to counter the situation.
Readily Available Data:
At times, managers require factual fleet data outside the office. They may have to show it to a potential client or present it to their boss. As a web-based fleet management system is immovable. It is inconvenient to note down the required data on a paper and it is also prone to human error. With a mobile app, the managers have a well-organized database in their pocket 24/7. They can extract any detail from the app by searching it.
The app's readily available database provides a digital trace that gives proof of everything. It helps ensure transparency and efficiency in operations. In addition to that, mobile databases also save time that can benefit the business in the long run.
Strict Monitoring:
Usually, managers have an 8-9 hour work shift, whereas the trips continue round the clock. Therefore, it is impossible to monitor the operations after the shift ends. However, with mobile apps, the managers can keep a check on the vehicles 24/7. They can remain updated about the real-time activities even after leaving their desk. If there is an urgent requisition, they can cater to it from a remote location.
The mobile apps provide a constant connection between drivers and managers. Managers can consult drivers for any issues and vice versa, keeping an open communication line. With strict monitoring of the vehicles 24/7, the drivers know that there is no scope for inefficiency. They remain vigilant throughout the day, ensuring better productivity and eventually more profits.
Efficient Maintenance:
The maintenance is one of the most vital aspects of operations. It is a manager's biggest nightmare if a vehicle breaks down during a trip. To prevent such a situation, it is essential to anticipate repairs, and servicing needs. A mobile app helps a manager to keep an eye on every vehicle's condition. They can set reminders to avoid overdue maintenance . Maintaining every vehicle timely results in better productivity and helps avoid accidents.
Mobile apps optimize fleet management!
The mobile apps provide a convenient way to monitor the operations round the clock. They not only make life easy for managers but also help them optimize efficiency. Strict monitoring allows better control of every operational aspect. The developers are also continually enhancing the scope of apps for more effectiveness. In a nutshell, they boost fleet management and help businesses achieve their goals.