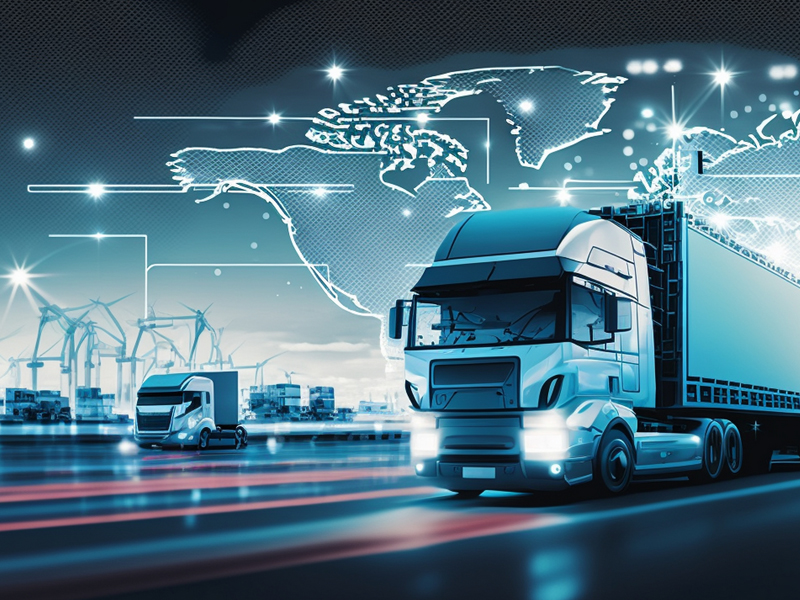 How Flotilla IoT User Module is Tailor-Made for Your Transportation Business?
Every transportation business aspires to achieve optimum efficiency and productivity. Their objective is to achieve seamless operations and manage clients effectively. However, it could be a challenge without a proper mechanism. The Flotilla IoT fleet management system user module presents an ideal platform that can help you cater to your daily operations without any hassle. In this blog, we will discuss how the Flotilla IoT User module helps a transportation company in its operations.
What is Flotilla IoT User Module?
Flotilla IoT User Module allows you to create an account with unique credentials for logging into the system. The user structure follows a hierarchy including various roles that can provide a layered business model to enhance operational control. The different roles available in the user structure are as follows:
1. Reseller:
The top-level job in the hierarchy is Reseller (R), which is placed above the Service Provider (SP) account. The reseller is the business that offers fleet management services to several clients and wants to keep an eye on how things are going.
For Example:
If you are a transportation business, you can register as a Reseller (R) to handle the activities of your various clients. You can create many Service Provider accounts under one Reseller account.
2. Service Provider:
The second-tier role in the hierarchy is service provider (SP). It covers the company's employees who are connected to various clients. SP has technical control over them and higher privileges than their clients. The hierarchy places it below Reseller (R) and above Account Admin (AA). A single SP account can create multiple Account Admins (AA) under it.
For Example:
If a business has several staff members, each with their own set of clientele. By setting up a service provider account, these staff members can manage their clients. You may register several clients as Account Admins with this service provider.
3. Account Admin:
The third-tier role in the hierarchy is Account Admin (AA). It lies above the admin account and beneath the service provider account. It is intended for customers of a business that has locations around the country.
For Example:
If your company has offices spread out across the country and you want to designate one of them as the head office or top-level account, you may do that by setting up an Account Admin (AA). You can create all the accounts for the offices in various locations below this AA account. In this manner, you can monitor the office fleet's operations.
4. Admin User:
The Account Admin (AA) is the third-tier role in the hierarchy, while the Admin (A) is below it. Client offices in different locations can use AA to manage numerous end users. As an Admin User, you cannot create new units and can only monitor the ones assigned to you. 
For Example:
The company's head can oversee end users by using the admin account. Using this Admin account, any individual administrator in the region can establish many end users.
5. User:
The user role, which is the last in the hierarchy, is utilized by clients for monitoring. It is subordinate to the Admin (A) account in the hierarchy and has few privileges. An end user does not have the privilege to create new units and users. Users can only track units that are shared with them. Therefore User is an ideal role for anyone to whom you want to give view-only privileges in your business module.
For Example:
To efficiently monitor the fleet activities, the admin of each region can create several end users and distribute them to various staff.
Flotilla IoT GPS tracking software has a flexible User module that can adjust as per the varying needs of businesses. You can implement the User structure on your business model to get control of operations and achieve efficiency.
Read More:why-your-fleet-business-needs-flotilla-iot-white-label-gps-tracking-software
Add Your Heading Text Here