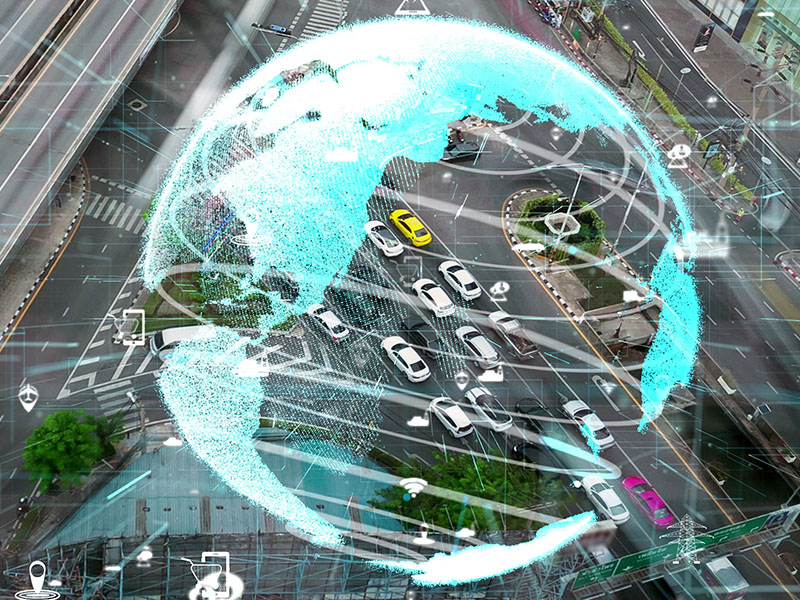 WASL Integration with Flotilla IoT and its Benefits
Flotilla IoT has a vision of providing complete facilitation to its clients. Due to this reason, it always comes up with innovative features to assist its clients. One such feature is the WASL integration option for all the fleet businesses in Saudi Arabia. It is provided to help businesses share their information on the WASL PTA Saudi Arabia. This functionality makes the WASL integration for businesses hassle-free and effective.
Before getting into any further details, let us first understand WASL.
What is WASL?
WASL is an electronic platform introduced by the Public Transport Authority of Saudi Arabia to keep a check on land transport. From monitoring the location of the vehicles to ensuring their compliance, everything can be done through WASL. All the commercial fleets with heavy-duty vehicles are supposed to report their location to the government. The purpose is to streamline security mechanisms and regularize operations for land transport.
The commercial fleets are supposed to report the following data to the WASL integration platform:
Vehicle Location
Driver's details like Date of Birth, License Number, Phone Number
Company's details, including Legal Entity Number
Manager's Name, Phone Number
Vehicle weight details
Flotilla IoT offers WASL integration to all the commercial fleet businesses based in Saudi Arabia. It allows them to share their information directly to the WASL platform without using any third-party system. You can register your account with Flotilla IoT and start sending data to WASL, making the process convenient for you.
Company Registration:
For company registration of a business with WASL, the following information is required:
Identity Number
Commercial Record Number
Commercial Record Issue Date in Hijri
Phone Number
Extension Number
Email Address
Personal Registration:
Manager Name
Manager Phone Number
Manager Mobile Number
Vehicle Registration:
Vehicle Plate Number
IMEI Number
Sequence Number
Plate Type
Driver Registration:
Identity Number
Date of Birth in Hijri
Mobile Number
Benefits of WASL Integration:
Efficient Approval of Vehicles:
One of the main purposes of WASL integration is to ensure that all the vehicles in a commercial fleet are legal. With Flotilla IoT, you have a convenient process of registering both your business and vehicles on WASL. It allows the Saudi government to verify permits of the vehicles and other legal requirements for traveling on their country's territory.
Regularize Transport Businesses:
Transport companies are an integral part of a country's economy but regularizing them can be a big challenge. There are many things to consider, from vehicle and driver identification to traffic compliance. WASL allows the government to record all aspects of a transport business to streamline operations. Any irregularities can be spotted and rectified immediately.
Prevent Traffic Law Violations:
The government's responsibility is to implement all the traffic rules and prevent violations. With the help of WASL, this job becomes much easier. All the required information like the vehicle and driver details are available to the authorities. Similarly, overloading and overspeeding can also be detected immediately. With the availability of a vehicle's location, the authorities can track and intercept violators quickly.
Monitoring Weights of Vehicles:
Many traffic laws regarding the weight of heavy vehicles exist globally to make sure that they are safe for traveling. However, it isn't easy to ensure their implementation as it requires an efficient mechanism. WASL integration provides the government with an option to monitor the weights of all the commercial fleet vehicles and ensure their compliance. It helps improve the safety of vehicles and prevent infrastructure damage caused by heavy vehicles.
Ensuring Safety in Ride-Hailing:
The ride-hailing solutions are a popular choice amongst the general public around the globe. However, the customers always have many security concerns. With WASL, the government authorities are aware of the location of every commercial vehicle, which prevents the chances of any criminal activities. In case of any emergency, the authorities can trace the suspected vehicle and counter the situation.
Conclusion:
WASL integration is a revolutionary initiative taken by the Saudi government to regularize the transportation business in the country. It helps the government ensure the legality of all the commercial vehicles traveling on their territory and curb traffic violations. In the future, WASL is likely to become a role model for other countries, with its effectiveness for both businesses and governments.