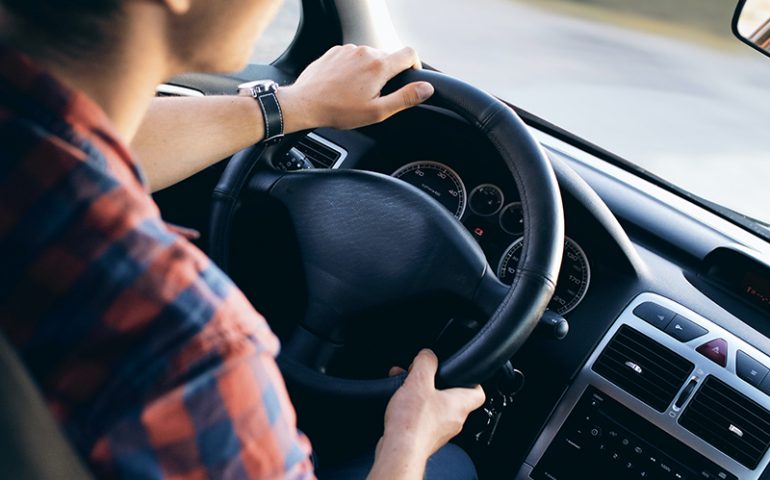 Tips to Hire Best Drivers for Your Fleet
There are multiple aspects involved in running daily fleet operations successfully. From an efficiently working vehicles to staff monitoring, there is a lot to handle for managers. The fleet management systems help a lot in performing all of this multitasking. Out of all key factors, drivers play an integral role in determining the business outcome. If a company has an efficient team of drivers, it can enhance its productivity and save a lot of fuel expenses
It is the dream of every business to have a competent and professional team of drivers. However, it is not that simple. There are a lot of things to consider while hiring them. What are the best tips to follow while hiring fleet drivers? If you also have this question in your mind, this blog will definitely help you out.
Do a Background Check:
Whenever hiring a new employee, there is an element of concern. Whether he/she is competent enough? Do they have the right attitude? What are their work ethics? All these questions come to mind. There are a few things that you can analyze during the interview, but the rest of them require some research. You should do a background check on the candidate before making any decision.
It is advisable to ask previous employers to get an idea. Doing so will help you assess the credentials of the candidates through a reliable source. You should inquire about the candidate's professionalism, multitasking abilities, trustworthiness, loyalty, etc. In addition to that, you have to check the driving record of the candidate. Check for any traffic violations or road rage incidents. It will help you select a driver who will prevent legal issues and save fuel expenses.
Test Skillset:
A driver without the right skillset is of no use. When we talk about skillset, we are not only talking about driving proficiency but also stress management skills. As an employer, you have to ensure that the candidate is mentally strong enough to handle pressure situations.
Apart from practically checking the driving under different scenarios, you should also check their mechanical and technical knowledge. It is always good to have technology savvy drivers. They should have familiarity with the working of fleet management systems to ensure hassle-free operations.
One time-tested practice is to give candidates a probation period to gauge them. It would help you analyze their performance in every aspect. Hire those drivers who perform the best during the probation period.
Gauge their Experience:
Experience is an essential selection criterion for any job, and similar is the case with drivers. The ideal candidates should have ample experience in fleet driving. They should be fully aware of the dos and don'ts of the business. Having drivers who are familiar with the fleet operations will remove the risk element during trips. They can also handle an emergency much better than an inexperienced individual.
While talking drivers with less experience, age is a deciding factor for selection. A young inexperienced candidate should be given priority over older ones. The reason behind it is that they have quick learning abilities and can improve faster with time.
Provide Advanced Training:
It is hard to find a driver that fulfills every requirement fully. There are some weak areas for everyone, and a good employer is the one that helps in solving them. If a candidate meets all the other requirements but is new to the fleet industry, it is wise to train them. Doing so will be beneficial for the business in the long run. Arrange training and skills development sessions to upgrade the capabilities of promising candidates.
By investing in the right candidates, you can develop an excellent team for the future. It will show your concern towards their betterment, resulting in their long-lasting loyalty. Ensure that you stick to the candidates you train; otherwise, it will cost you resources for nothing.
Check the Required Documents:
Asking for required documents may be a formality but an important one. Make sure that the candidate is able to produce all the necessary official papers. It includes the educational documents, valid driving license, and any other required certifications. Check the expiration date on the driving license. If it is about to expire, ask the candidate to renew it at the earliest possible time.
The required documents also depend on the scope of your operations. If your vehicles travel between different cities or countries, the driver's record should comply with the applicable regulations. The fleet management systems can help you manage your compliance requirements effectively. The vehicle drivers are the backbone of the fleet operations. They can make or break a business through their performance. Therefore, it is essential to put a lot of effort and time into their selection. Following the guidelines mentioned above will help you hire the best available drivers for your fleet.