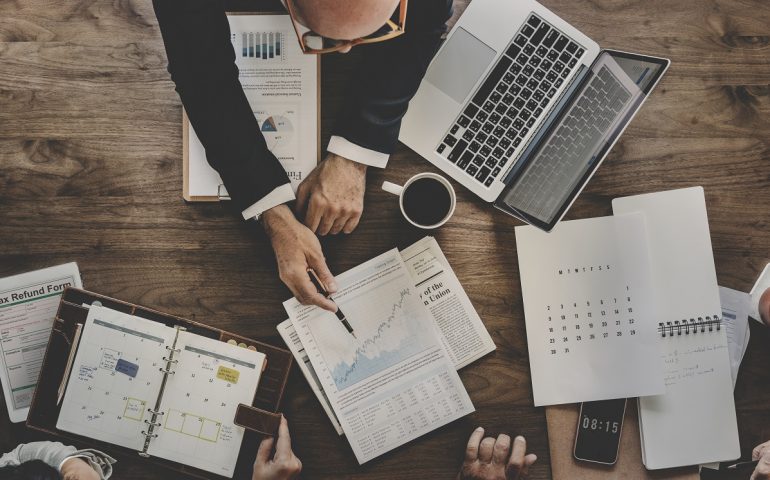 How to Become a Fleet Manager and Create an Effective Operation
A fleet business creates many employment opportunities. From the technical jobs to desk jobs, there are various options. Out of all these occupations, the position of fleet manager has a huge importance. "With great power comes great responsibility," this saying is entirely true for the managerial job. It involves a massive burden of multitasking daily. However, a vehicle tracking system provides a lot of assistance.
Fleet management is a rewarding job offering authority and a handsome salary. There are many things to consider to step into this career and pursue it successfully. In this blog, we will discuss them in detail.
How to become a fleet manager?
Although fleet management might not be the ideal profession for most kids studying at school, it is a well-paid one. However, like all other career paths, you need to fulfill certain requirements to pursue it. Let us look into them in detail.
Education:
Education is considered the prerequisite for any profession. It is not only essential for white-collar jobs but is also required for labour work. While talking about the fleet manager's occupation, the minimum education requirement is an associate degree. The degree specification could be logistics, business administration, public administration, automotive technology, accounting, etc.
Certifications:
A certification is an additional feather in the cap of managers. It gives them a chance to enhance their skillset and exposure. There are various certifications regarding different aspects of fleet management ranging from commercial driving to vehicle safety and maintenance.
Some management courses are considered respectable worldwide, like NAFA (National Association of Fleet Administrators) certifications. NAFA is a global organization offering management certification according to the evolving industrial needs. CAFS (Certified Automotive Fleet Specialist) and CAFM (Certified Automotive Fleet Manager) are other renowned certifications for managers.
Formal Training:
The managers should have formal training before starting their jobs. They can get training through various mediums like courses, internships, or directly from jobs. However, it is observed that college courses only provide basic knowledge. Internships and entry-level jobs are much better in providing the required skillset to the managers. It helps them learn management techniques under the supervision of an experienced individual.
Skillset:
The managers do not only require technical skills but also need to have other abilities to become successful. Some of these skills are as follows:
Technical:
Technical skills are necessary for handling a group of vehicles. Thus, managers should have hands-on experience in the latest telematics technologies. From a vehicle tracking system to financial tools, the manager should be able to use various software.
Leadership:
The managers have to motivate, guide, and mentor their subordinates. Therefore, they need to have leadership skills. Managers usually lead the team consisting of associates, technicians, and drivers. Their goal is to provide a suitable environment for the workers that gets the best out of them.
Multitasking:
The managers have to perform several tasks at a time because of hectic routine. If they panic under pressure, it can cost the business a lot. So, a good manager is the one who knows how to juggle multiple jobs simultaneously without dropping efficiency.
Problem-solving:
Critical thinking ability is a must-have quality for managers because it comes in handy during fleet operations. They have to identify the mistakes and rectify them immediately. Managers need to anticipate problems to solve them quickly saving a lot of precious time.
Communication:
Communication is key to success in any profession, and fleet management is no different. The managers have to interact with drivers, technicians, and other employees daily. Therefore, they should be able to get their message across clearly to prevent any confusion. Open communication also helps to get better performance from the subordinates.
How to Create an Effective Operation?
The managers have to perform a lot of duties in their job. However, few time-tested practices that can ensure the effective running of operations are as follows:
Meet Compliance Requirements:
As a manager, you would want to run uninterrupted operations. The biggest hurdle in doing so is getting into legal trouble. As many commercial fleet regulations need to be accomplished, the managers should remain fully informed about them. The vehicle tracking system organize all the compliance needs helping to meet them conveniently.
Focus on Planning:
Planning everything can save a lot of time during operations. If you plan the number of trips, routes, and driver's choice before starting work, it can help run everything smoothly. There would be lesser confusion and halts in the working, and tasks will complete much quickly.
Rely on Analytics:
Telematics' operations rely heavily on data integration. The analytics hold great significance in successful management. Managers should analyze the data in detail to find useful insights. With the latest vehicle tracking system, they can compile reports about various operational aspects.
Adopt Innovative Approach:
As the telematics industry is evolving with time, managers must adapt accordingly. They have to think out of the box to cater to the changing needs of the business. It would be best if you did not blindly apply all the ongoing market practices; instead, ensure that it suits your operational needs. As a manager, you should come up with innovative techniques to solve business problems.
A manager's job is not that easy. It requires a lot of hard work, patience, and multitasking. However, if you are fully prepared for it, you can do the job effectively. The guidelines mentioned above will help the aspiring managers to pursue the career successfully.