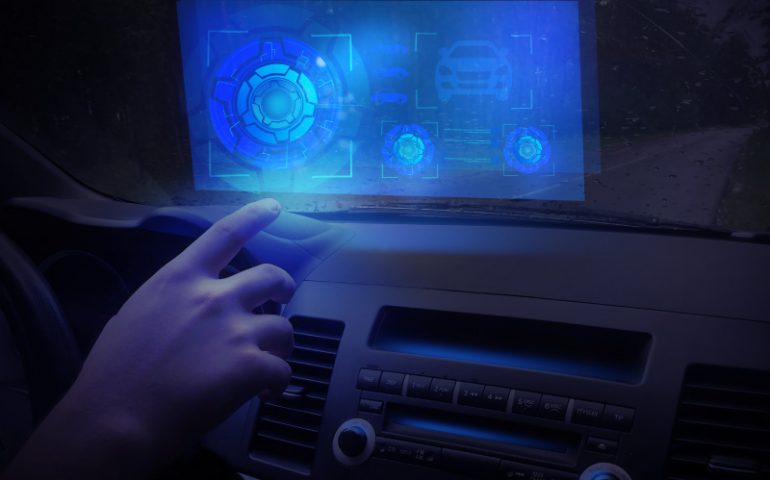 How to Improve Fleet Management with Reporting?
As a fleet manager, you may have to deal with a lot of data daily. Some of it is tracking data from the devices, while other is routine operational information. Planning and organizing this data can be difficult and time-consuming. In this hassle, you might not find time for analyzing. Reporting is a vital aspect of fleet management systems that can assist you in the analysis.
An efficient reporting process can provide accurate business insights. It helps managers to follow the performance trends and improve the weak areas. This blog discusses the role of reporting in improving management.
Types of Reporting:
Before we go into any detail, let us have a look at some prominent types of reports:
• Trip Report
• Fuel Report
• Engine Hour Report
• Vehicle Travelling Report
• Driver's Behavior Report
• Financial Report
• Maintenance Report
• Compliance Report
Ways through which Reporting helps in Fleet Management:
Financial Management:
A lot of expenses are involved in daily fleet operations. From fuel costs to staff salaries, there is a considerable amount of financial data. Many transactions take place regularly, and analyzing this financial information is essential. However, with effective financial reporting, managers can develop comprehensive reports to manage their budget.
With detailed financial reporting, the business gets valuable insights into its spending trends. The managers can cut down on excessive expenses by analyzing the reports. They can create better business strategies and make well-informed decisions. All of this ensures that the business runs cost-effective operations and generates more revenue.
Fuel Management:
Fuel consumption is a major expense for companies. They need to cut it down to gain more profits. The fuel reports offer managers a way to streamline the fueling needs. They can view details like the fueling cost, consumption volume, and mileage. By analyzing the data, the managers can identify the factors responsible for excessive usage.
Fuel cards are excellent products used for fueling. They offer many reporting tools to help the companies keep track of their fueling details. Whenever a vehicle is fueled up, it is updated in the reporting database. By integrating the fuel card's reporting data with the central fleet management system, the manager can analyze it conveniently.
Efficient Monitoring:
There are several trips completed by vehicles daily. It is hard for managers to check every minor detail during trips. However, with the help of trip reports, they can do so. The trip reports include the details of all the trips assigned to the drivers. They contain details like total assigned trips and completed trips. In addition to that, these reports also provide in-depth information about trips like speed, distance, duration, etc.
Other types of reports that help in effective monitoring are engine hour reports and vehicle traveling reports. Analysis of these two reports allows managers to calculate the idling time of vehicles. By holding drivers accountable for high idling time, the companies can achieve more productivity and save fueling expenses.
Compliance Management:
Fulfilling the vehicle compliance standards is a prerequisite for a business. There are various rules for transportation in different parts of the world. Therefore the managers should be fully aware of the local compliance requirements of their area. With compliance reports, they can check the details of all the compliance and legal regulations. These reports also include the information on every vehicle, including its purchase date, registration date, Fitness Certificates availability, etc.
By knowing the compliance requirements, the managers can find vehicles that do not fulfil them. They can remove those vehicles from the fleet till they meet the needs. It will not only prevent hefty fines but also help maintain the right company image.
Effective Maintenance:
There are two types of maintenance reports available in fleet management systems: predictive maintenance reports and general maintenance reports. Predictive maintenance includes details like vehicle types, service plans, and driver inputs. It gives the manager an overview of the maintenance needs of the vehicles. The general maintenance reports contain information like vehicle inspection and service history.
By comparing both types of reports, a manager can detect the deficiencies. With useful insights, they can take the necessary steps to ensure timely maintenance. Thus, it will reduce the downtime of the vehicles and offer more productivity.
Ensuring Safety:
Safety is the main priority of every business, and driver's behaviour reports help achieve it. By analyzing these reports, it is possible to minimize the probability of danger. They provide information about the driver's performance during trips, such as speed, harsh braking, harsh acceleration, traffic rules compliance, etc.
Although the drivers' behavior during trips is hard to judge accurately, reports provide great help. By observing the driver's actions and complaints, the managers can hold them accountable.
Reporting is an essential component of fleet management systems. It helps companies address the weak areas in their operations. Therefore, without an efficient reporting mechanism, a business cannot achieve its desired objectives.