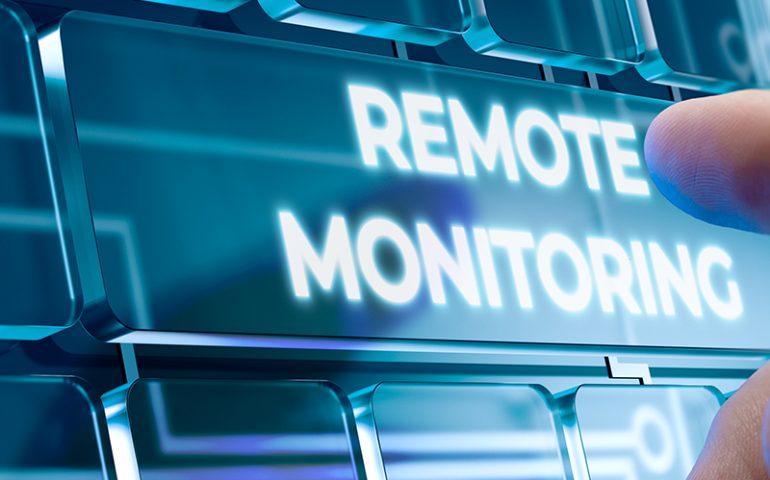 Why your fleet business needs remote monitoring?
The fleet monitoring is a 24/7 job. Usually, for companies, it comes to a halt when the manager's work shift ends. An established business has the luxury to hire multiple managers with different shifts to monitor activities round the clock. On the contrary, a startup does not have the resources to hire a large staff. Therefore, a mechanism is required that can provide them with better control over operations. Some fleet management system offer a solution to this problem through remote surveillance.
Modern management solutions rely on mobile apps for remote monitoring. It helps managers to keep an eye on their fleet from anywhere. Some businesses are hesitant in opting for remote monitoring because they do not feel its need. Let us look at some reasons why your business needs it.
How remote monitoring helps a business?
There are various ways through which remote monitoring helps a fleet business and some of the prominent ones are as follows:
Immediate handling of an emergency:
During fleet operations, time holds great significance. There are many occasions when a delay in action can disrupt the operations. For example, delayed arrival of help in case of vehicle break down will cause an interruption during the trip.
Usually, the lack of a communication medium is the reason for late assistance in an emergency. With remote monitoring, a business can have an awareness of the real-time status of the fleet.
Conducting Preventive Maintenance:
Every business needs an efficient maintenance mechanism for maintaining a healthy fleet. However, sometimes it becomes difficult for a manager to keep track of all the vehicles' service and repair needs. This problem is more prevalent in larger groups of automobiles. Under such circumstances, a fleet management system integrated with remote monitoring app can be an ideal choice.
Remote monitoring informs you about the maintenance needs of every vehicle 24/7. You can set notification alerts for the critical requirements as a reminder. Thus, with the complete awareness of the maintenance tasks, there is no delay in them.
Enhancing Safety:
Security is an area of concern for the fleet businesses, especially the large ones. As managers are pretty busy in their hectic routine, they cannot sit on their desk all day to monitor emergencies. With the help of a mobile app, they can get the latest updates while on the move. If there is any theft attempt or an accident, the app can inform the manager about it. Thus the response can be initiated faster, preventing any major loss for the business.
Efficient Staff Management:
From technicians to drivers, there is a huge staff dealing with fleet operations. As a manager, you have to check on everyone to ensure that they are working fine. However, it is not such a simple job as there are many other tasks to do. Also, drivers' trips continue round the clock making monitoring difficult for the managers. A mobile app can be a big help in such a situation.
The remote monitoring allows managers to keep an eye on the employees from anywhere. They can check the work shifts of the drivers, vehicles assigned to them and trips completed. The manager can also view more discreet details like the idling time, speeding, trip duration etc.
Availability of Useful Insights:
At times managers require operational records after completion of their work shifts. With the help of a mobile app, they can access the database after leaving their desk. They can retrieve any record whenever they want to. The mobile apps are usually integrated with the central fleet management system. It allows access to comprehensive reports to analyze performance.
Reduction in Downtime:
The downtime of the vehicles is a big hurdle in the running of profitable operations. It is a much bigger problem for smaller businesses where there is no alternative available. There is a drop in the number of trips in such circumstances, causing a business loss. Strict monitoring allows rapid diagnostics with an instant solution. Thus, the downtime of the vehicles is reduced, ensuring nonstop operations.
Remote Monitoring is the need of the hour!
As the competition in the fleet industry is growing, the businesses have to remain on top of their game. They have to offer more efficiency and convenience to their clients. Without remote monitoring, a business cannot achieve the desired performance.