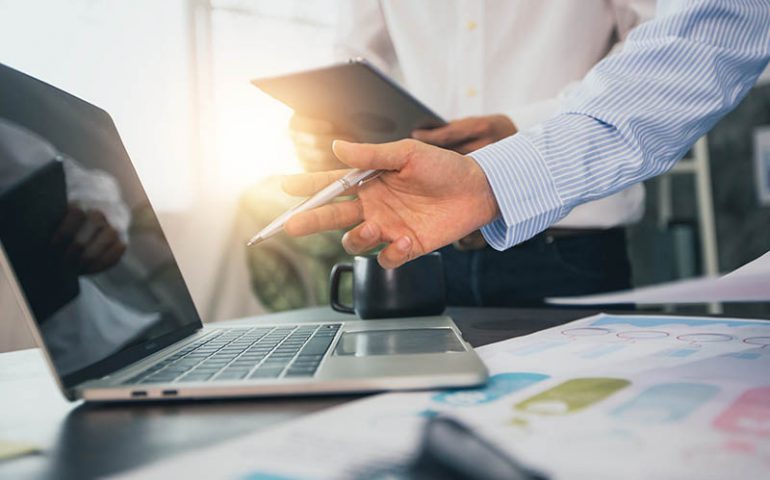 5 Ways Fleet Management Software Eliminates Paperwork
Nowadays, the fleet business is growing at a remarkable pace. Due to this fast development, managers' job has become a lot more complicated. They have to look after many daily tasks ranging from staff management to vehicle maintenance. Many businesses turn to fleet management software to facilitate operations. These solutions enable the smooth processing of everyday tasks.
One big benefit of using a management system is that it prevents you from indulging in extensive paperwork. Let us discuss how GPS tracking software creates a paper-free work environment.
Maintenance Scheduling:
Maintenance scheduling is an elaborate process. It can be a big headache for the managers as it requires record-keeping. There is a lot to do, from creating the maintenance requirements to monitoring their progress.
With a management solution, the managers have a centralized platform to control all the maintenance needs. They can set notification alerts based on time and other parameters to meet all the requirements timely.
Whenever any maintenance task completes, you can remove it from the list or mark it as done. Similarly, the managers can differentiate the under-progress tasks and the to-do tasks. This practice can help them efficiently organize the requirements facilitating their fulfilment.
Inventory Management:
From the vehicle parts to other miscellaneous equipment, the managers have to keep track of all the inventory items. Tracking inventory ensures that all the resources are stored safely and used whenever required.
Listing down all the items on paper and updating the list with inventory changes is a daunting challenge. There is a probability of human error that can disrupt the complete operational flow. Therefore, using software is necessary for effective inventory management.
You can categorize inventory items based on different parameters. By managing all the spare parts properly, the vehicle downtime reduces, resulting in better operations.
Maintaining Fuel Transactions:
There are several daily fuel transactions during fleet operations. Keeping paper receipts is inconvenient with a lot of chance of misplacement. A fleet management software can prove to be helpful in this case. Using fuel cards automatically updates fuel transactions in the software. This way, managers have a complete database of fuel expenditures, and they can audit it conveniently.
With fuel cards, the fuel transactions are added to the mobile apps integrated with the main monitoring system. When the fuel data is organized, the managers can derive better insights and strategize effectively.
Vehicle Assignment:
While allocating trips, the managers have to assign vehicles to the drivers. It becomes hard to know which vehicles are in use and which are not. The fleet management software comes with a solution in such a situation. You can assign vehicles by mentioning the assignee names next to them.
The vehicles' status, like moving, idling, stop, etc., is also visible in the software. It allows managers to keep a strict check and balance on their usage. After assigning the vehicles to the drivers, it becomes their responsibility to look after them. In case of wear and tear due to reckless driving, the managers can hold drivers accountable. Thus, the lifespan of automobiles can increase saving expenses for the business.
Trip Management:
During a normal day of fleet business, many trips are happening continuously creating a lot of jobs for managers. Whether you talk about communicating the start/end location or checking the trip progress, all these tasks are impossible to do on paper. Even it is done somehow; the process is prone to mistakes.
With a monitoring solution, every discreet detail about the trips can be maintained. As a manager, you can monitor the real-time progress of the trips. When the vehicle reaches its destination, it is automatically updated in the software. There is also an option of generating trip reports providing discreet details like trip completion time or route taken, etc.
With the introduction of fleet management software, the managers can relax. They do not have to manage a huge stock of paper as everything is available digitally. Without the involvement of a lot of paperwork, there is a lesser probability of errors resulting in better efficiency.