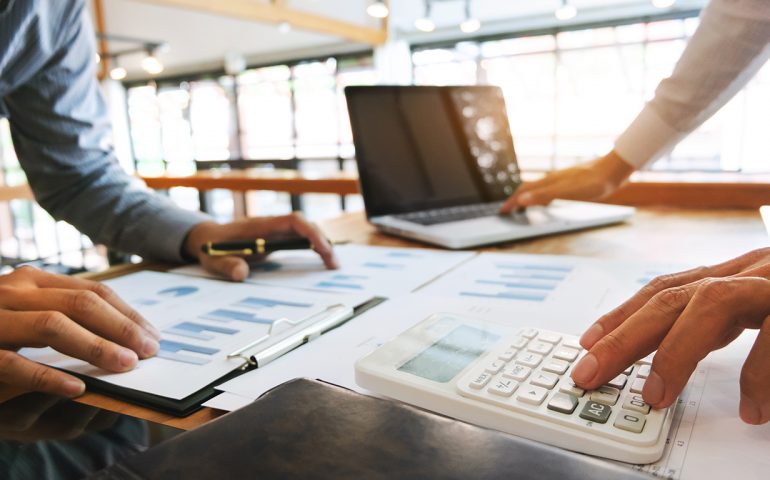 How fleet management software help reduce costs?
Since its inception, the fleet management system has been hugely rewarding for businesses in many ways. From automating operations to offering convenience, telematics solutions cover everything. All such functionalities combine to provide monetary benefits to the businesses, which is one of the prime objectives of using such systems.
Telematics technology is constantly evolving in terms of functionality and scope. Nowadays more businesses are using it to manage their daily affairs smoothly and save operational expenses. Modern solutions are offering more operational control giving great financial boost to companies and that is one of the prime reasons for their growing popularity.
There are tons of ways through which telematics solutions help in saving money, and this blog will discuss them in detail.
Ways a Fleet Management System proves to be cost-effective:
The advanced vehicle tracking and monitoring systems have resulted in inconvenience and operational efficiency and help save money. Some of the reasons how they reduce expenses are as follows:
Reduction of Operational Expenses:
The biggest challenge for the companies dealing with a fleet is to manage their daily operations effectively. From getting updates about vehicles' movement to its maintenance, there is a lot to handle. However, telematics systems have been a big sigh of relief for companies. They offer the ideal combination of convenience and cost-efficiency.
With an efficient telematics mechanism at disposal, management becomes hassle-free, saving precious time and expense. The fleet managers do not have to allocate other management resources when one platform can handle everything. For example, there is no need to have individuals for maintenance, reporting, staff management, etc. A fixed operational mechanism is regularly followed, preventing any hiccups in daily affairs.
Lesser Fueling Cost:
The latest telematics systems offer state of the art functionalities that optimize the efficiency of the vehicles during trips. A designated route and strict monitoring through geo-fencing prevent deviation, minimizing the fuel cost greatly.
In addition to that, the latest software also offer features like 'eco-friendly drive' to gauge the various aspects of driving. From over speeding to harsh braking, everything can be detected. The tracking device fetches data and transfers it to the software. The real-time updates force the drivers to ensure fuel-efficient driving.
Lowering Maintenance Costs:
With efficient monitoring over every vehicle activity, drivers tend to drive with extra care, resulting in lesser wear and tear. Thus, the requirement for maintenance comes up after a longer duration saving a lot of expenses. In addition to that, the latest fleet management systems also allow notification alerts for maintenance.
Different parameters, like engine hours and mileage, can be selected to determine the need for maintenance. Whenever any repair is required, one can be informed through a notification alert, ensuring the car's timely service. This way, the vehicles remain in good condition resulting in lesser maintenance expenses.
Saving Staff Management Expenses:
Whether you talk about any business, managing staff is one of the biggest problems. The incompetence or lack of productivity on the part of the workforce results in the decline of profitability and growth. An efficient mechanism like telematics software that can monitor staff's performance daily is much more effective rather than doing this job manually.
The latest software provides a complete reporting module to check the performance and progress of employees. From attendance to breaks and off days, managers can mark everything, and generate auto-reports regularly. When the employees have an idea that 'someone is looking,' they tend to be more efficient and try to work hard to achieve the daily targets.
Lesser Probability of Accidents:
While running a business that deals with many vehicles, there is always a threat of accidents. Such emergencies not only cost a lot of repairing expenses but also call for settlement money. All these financial liabilities take a toll on overall business prospects and hinder profitability.
A seamless monitoring system that can keep an eye on every driver's move can result in more efficient driving preventing crashes. Due to this reason, the danger and expense of accidents are avoided, and other expenditures like insurance fees can also be acquitted.
Better Resale Value:
When the vehicles are not looked after correctly, they tend to wear and tear a lot. From engine to body, everything becomes rusty, dropping their overall value. With strict monitoring of drivers and efficient maintenance, the fleet tends to remain in good condition. Therefore when the time comes to replace vehicles, they offer a good resale value giving a good financial benefit to the business.
Telematics Solutions have a bright future!
Due to the changing dynamics and requirements of logistics and delivery businesses, telematics solutions have evolved a lot over the years. They are offering more customization options according to the business's scope and scale, resulting in their success. As every business's future has digital prospects, it is safe to say that telematics solutions will be the backbone of vehicle management.