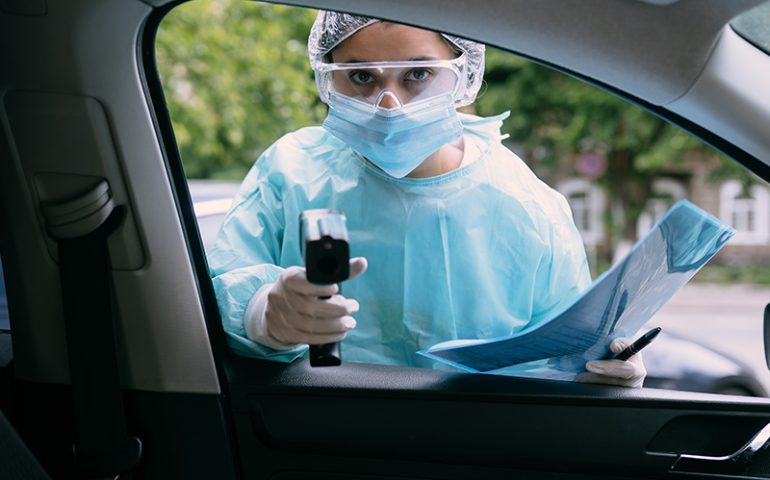 How Covid-19 Has Impacted Fleet Business
Covid-19 pandemic has disturbed every aspect of life around the globe. The world economy has seen a massive slump due to it. Businesses of all types were shut down for most of the year. The fleet business has also witnessed the impact of coronavirus. With the manufacturing freeze, the fleet enhancement was a big problem for companies.
Without a workforce, the businesses relied solely on vehicle tracking systems for fleet management. These solutions provide managers with updates about operations at their homes or any other remote location. Despite all efforts, fleet businesses saw difficult times due to the pandemic.
Let us look into the impact of Covid-19 on fleet business in detail.
The Fluctuating Demands:
The impact of corona on fleet business is different from other businesses. Although at the beginning of Covid-19, there was a sudden decline in the operations, they came back to normal gradually. During peak corona times, companies saw a huge demand especially the delivery business. The delivery companies had to take drastic steps to enhance their capacity.
Some businesses had to train new drivers to meet their growing demands. Somehow these steps helped get the job done for some companies but without any efficiency and convenience.
Operational Challenges:
Due to Covid-19, most businesses had to shut down and rely on home-based work. It caused a lot of operational problems because of lack of communication and accountability. The leading cause of communication deficit was the substandard internet. As GPS tracking systems rely on data sharing, a slow-speed internet can halt operations. Due to this reason, many companies faced operational hiccups after Covid-19.
Without in-house managers, it is hard for companies to keep a check and balance on drivers. Due to this reason, their efficiency drops, resulting in lesser productivity. However, the vehicle tracking systems helped in fleet management during pandemic peak. In addition to that, due to higher demand and lesser resources, the companies faced a lot of challenges.
Implementation of Strict SOPs (Standard Operating Procedure):
With the increase in demand and Covid-19 spread simultaneously, the fleet businesses had to find a way to continue operations safely. By implementing strict SOPs, they have been able to keep the business running. Many companies are imposing hefty fines for breaching SOPs to ensure risk-free operations. Some of the essential SOPs followed by companies are given below:
• Sanitizing Vehicles:
Sanitizing vehicles before and after use is a common practice by businesses world over. As the virus can stay on a surface for more than a day, disinfecting vehicle's parts can help prevent its spread.
• Single Passenger per Vehicle:
Social distancing is an essential practice to prevent virus spread. Therefore, the fleet businesses are implementing one passenger rule for vehicles. It helps decrease the probability of the spread by limiting contact.
• Personal Hygiene Guidelines:
Personal hygiene is also pivotal in limiting the Covid-19 spread. Companies have given strict cleanliness guidelines to drivers and technicians during routine operations. For example, using sanitizer before and after touching surfaces is a popular practice post-Covid-19.
• Wearing Masks:
Although the companies have tried to practice social distancing, still there are moments of contacts. All the employees, including drivers, are ordered to wear masks during routine operations.
An Element of Uncertainty:
Coronavirus has disrupted all types of businesses. Due to strict lockdown, many companies had to shut down while others are running under unfavorable conditions. The changing severity of the virus is keeping the businesses in a state of uncertainty. They have to remain on their toes and anticipate according to the circumstances.
It is hard to adopt a fixed business plan as there is always a probability of lockdown. The companies cannot think ahead of time, and that is hampering their growth. With the ever-changing scenarios, many operational problems also arise.
Need for a Survival Strategy:
A pandemic demands survival instincts in every life's aspect, and business is no different. Like all other businesses, fleet companies also faced a really tough time after the pandemic. The lack of resources and a sudden surge of demand has made it difficult for businesses to operate smoothly. They have to remain vigilant to adopt new practices with the changes in circumstances for survival.
As the pandemic is not going away soon, it is essential to have a sound strategy to cope with it. The fleet companies have to think ahead of time and devise a sustainable plan for the future. It will help them to develop a robust mechanism that can help sustain in testing times. Covid-19 has put a big dent in the growth prospects of fleet business. The companies are focusing more on surviving rather than innovation. Vehicle tracking systems have been a big help in helping them get through this challenging period. After the pandemic's peak, fleet operations are gradually coming back to normal, and hopefully, it stays that way.