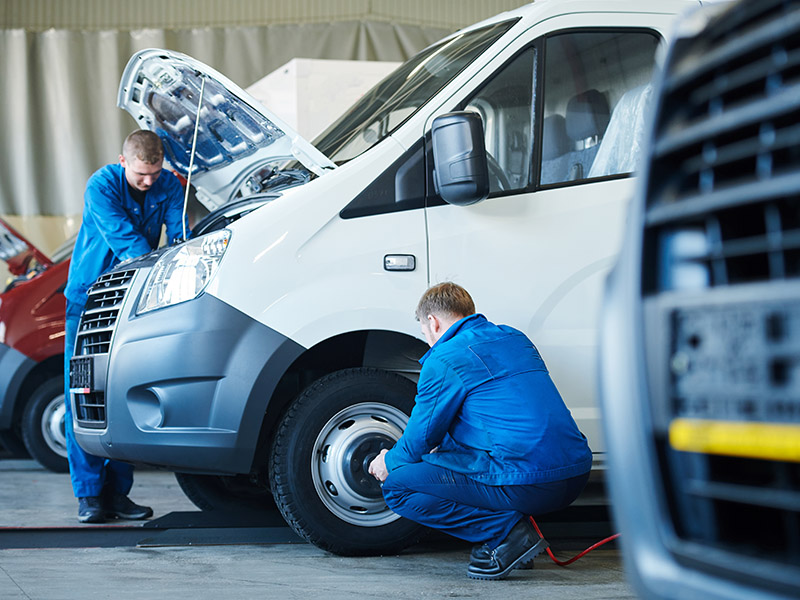 How to Ensure an Efficient Maintenance Mechanism for Your Fleet?
Maintaining a fleet is one of the most critical tasks for a manager as it can make or break a business. Ineffective maintenance can result in shorter vehicle lifespans, costing you more money upfront and causing your fleet to experience extended downtime. Therefore it is essential to devise an effective maintenance mechanism to optimize operations.
Technology has made it simpler to put in place a successful maintenance schedule with the help of fleet management software. This can improve performance, increase the lifetime of your vehicles on the road, and reduce costs. By streamlining fleet maintenance and improving the maintenance strategy, you can safeguard your vehicles, drivers, and ultimately business. Let us discuss ways to ensure an effective mechanism for your fleet.
Regular Inspections:
Maintenance helps resolve problems before they become risky. To make sure that all parts are in good condition, regular vehicle inspection is necessary. With the help of modern GPS tracking software for cars, you can schedule your fleet for routine inspections including wheel and brake checks, fluid refills, and oil changes. When the inspections are done regularly, the vehicle parts tend to remain in good condition resulting in the sustainability of the fleet.
Preventive Maintenance:
One of the greatest ways to ensure that your fleet operates well is to take a preventative strategy. By implementing a remote diagnostic system to learn about any problems with your vehicles as they occur, a fleet manager may increase the lifespan of their fleet of vehicles. Sensors can alert you to problems that require immediate attention or let you set up service remembrances that notify your drivers when it's time for an oil change.
Replace Spare Parts When Required:
Make sure you take the car to the mechanic as soon as you can if your software has alerted you that you need a replacement. Your fleet will run more effectively if maintenance problems are addressed as soon as they occur.
Maintaining your cars to the highest standards and monitoring their performance will help you ensure trouble-free operation. To be ready, you can order replacement parts in advance using data to estimate when you'll need to do so.
Use Technology:
Technology can help you streamline maintenance requirements and help speed up the service and repair. Invest in fleet management software that can help you monitor vehicle performance, schedule maintenance, and track maintenance history. Some systems even offer predictive maintenance features that can help identify issues before they become critical. An automated solution that helps you take care of all the service and repair tasks can help keep your fleet healthy.
Train Your Drivers:
Drivers are the most important individuals for deciding the fate of your fleet. Their actions can have long-lasting impacts on the vehicles and subsequently on the business. Therefore, it is essential to guide your drivers to drive efficiently during trips to prevent wear and tear of the vehicle parts. Moreover, a driver should have good knowledge about the working of their vehicle so that they can get issues fixed timely.
Devising an efficient fleet maintenance mechanism requires smart planning and implementation. Collaborating with all the stakeholders and utilizing efficient fleet management software can be a big help in optimizing fleet health. You can also check out the Flotilla IoT fleet maintenance system to take care of your fleet's maintenance needs.