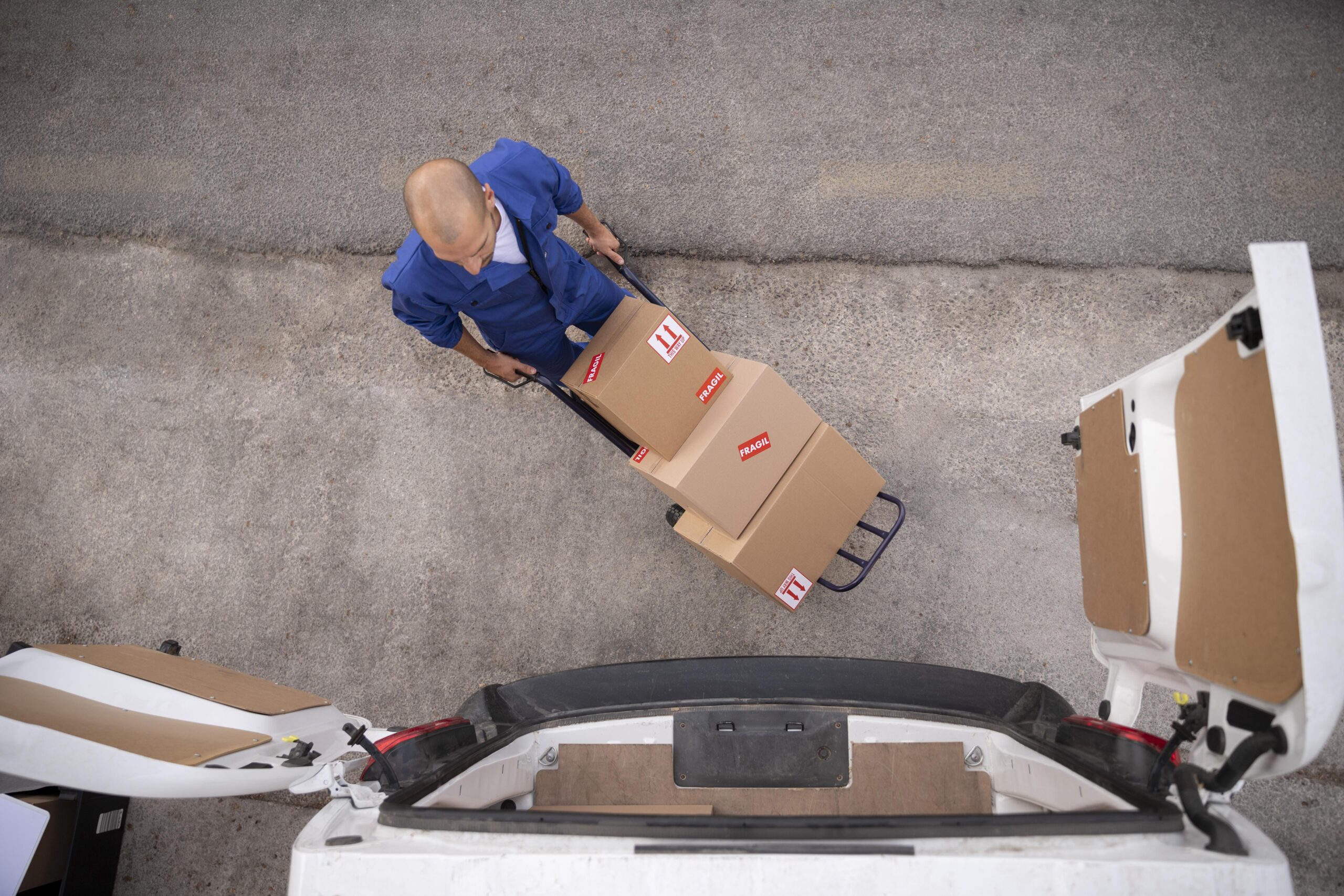 What is Last-Mile Delivery and its Biggest Challenges
The logistics sector, which is among the top revenue-generating industries, is the foundation of global trade. The worldwide logistics industry is valued at USD 7.98 trillion in 2022. It is projected to reach a valuation of over USD 18.23 trillion by 2030 with a notable (CAGR) of 10.7% from 2023 to 2030. This industry will undoubtedly become more profitable and productive with the introduction of innovations such as vehicle GPS trackers.
It is impossible to discuss supply chain and logistics without including last-mile delivery. It's a crucial stage in the delivery process that has the power to build or destroy a company's reputation. Let's talk about it and how the vehicle tracking system fits into it.
What is Last-Mile Delivery?
It is the last phase of delivery, which involves moving the package from the hub of transportation to its destination. It determines the customer's opinion and is regarded as the most important step in the entire process.
Every company wants to minimize the amount of time it takes to carry goods. Customers will perceive the firm favorably if they receive deliveries that are hassle-free and expedited. Growing demand and a long-lasting relationship with the clients are possible outcomes. Businesses use cutting-edge software and employ experts to improve last-mile deliveries.
With features like order confirmation, real-time tracking, and dynamic route planning, our system maximizes last-mile transportation for effective operations.
Biggest Challenges in Last-Mile Delivery:
The following are the most common challenges faced by businesses in last-mile delivery:
Growing Prices
The last mile is where the delivery process ends. It is the costliest, nevertheless, for the company as well as the final customer. In addition, the cost is increased by integrating new infrastructure to handle the surge in demand. In addition, a number of unanticipated costs, like order cancellations and delays, occur during delivery, raising the overall cost of last-mile delivery.
Regretfully, you are unable to charge the customer for these expenses. When customers discover any unexpected costs, they may abandon their carts. The best course of action is to minimize and absorb these costs elsewhere.
Delivery Delays
For a firm, missing delivery dates and making late deliveries can be highly costly. Delays in international shipping are easier to anticipate, however, cancellation of orders is expensive. Therefore, it is best to properly plan your delivery routes, prevent delivery delays, and maintain happy customers.
Order cancellations may result from delayed deliveries in specific circumstances, so it's important to cancel orders as soon as possible after anticipation. By doing this, you can avoid wasting time and effort on a lengthy returns procedure.
Real-time Monitoring
One of the largest hurdles in last-mile delivery is poor visibility. Luckily, it's also one of the simplest problems to resolve. You can deploy a modern asset or vehicle tracking system that lets you monitor goods in real-time. It allows the managers to track the movement of goods and ensure the deliveries are done on time.
Read More: Complete Guide on Fleet Management Software
Moreover, some modern GPS trackers communicate with delivery executives in real time. The customers can also track goods in real-time rather than depending on tracking codes that update slowly ensuring their convenience. Last Mile Delivery is the most important phase of the delivery process as it can make or break the reputation of a company. Many challenges like the ones mentioned above can come in the way. However, the use of modern technology like asset and vehicle tracking systems can help make the process more efficient.