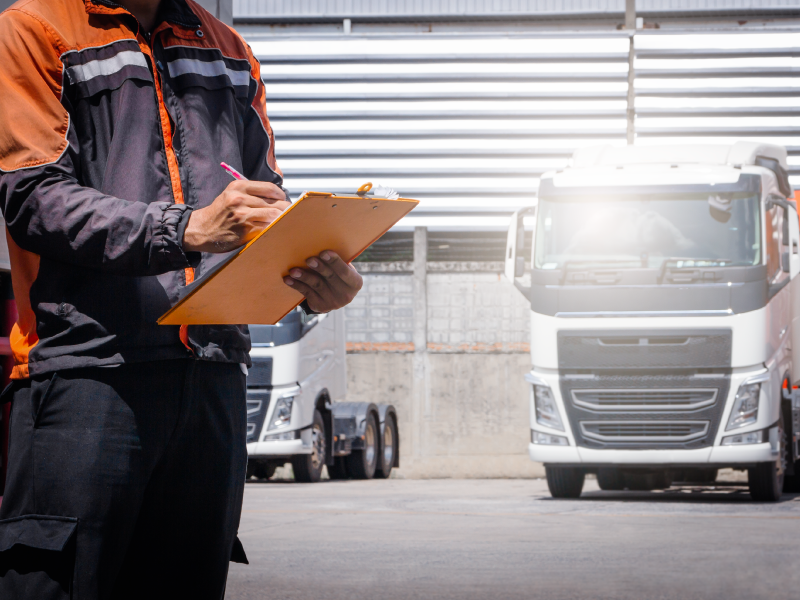 What is Flotilla IoT's Staff Module and How it can Benefit Your Business?
Drivers play a central role in commercial fleet operations. Their performance can make or break a business, therefore it is essential to get optimum performance from them. How to get the best out of your drivers? This question arises in the minds of all business owners and managers. Modern fleet management systems are helpful for keeping a check on the drivers. Flotilla IoT white label GPS tracking software is custom-built to manage drivers and enhance their efficiency. In this blog, we will check the Flotilla IoT Staff module and how it can benefit your business.
What is Flotilla IoT Staff Module?
Staff module in Flotilla IoT vehicle tracking software helps check the identification of drivers and their attachment with any vehicles. When a driver is connected to a vehicle, it is displayed in the monitoring module as well as in the reports. Let us look at the various features of the Flotilla IoT Staff module in detail.
Driver Identification:
The staff module allows drivers to identify themselves on the platform through a unique ID. When a new staff is created in the Flotilla IoT fleet management system, a unique ID is set for the driver that they will punch for verification. Usually, buttons are used for punching and they contain the unique ID that is entered while creating a Staff. In a way, it serves as an attendance mechanism in which a driver punches their unique ID after entering the vehicle. This notifies the manager that the driver has entered the vehicle enabling them to monitor their actions.
Driver Management:
Managing drivers of a large fleet is a challenge and the Staff module of Flotilla IoT white label GPS tracking software helps managers cope with it. Drivers of different vehicles can be managed efficiently by creating their separate entities. You can also create separate groups for drivers belonging to different departments. You can assign various tags to the drivers and it would be helpful in quick search of the required driver.
Record Keeping:
As a manager, you can keep a complete record of the drivers by adding their details. From Name and Department to Driver License Number and Expiry Date, you can add all the information while creating a staff. Moreover, a picture of the driver can also be added for identification purposes.
Driver-Based Reporting:
Flotilla IoT allows staff-based reports for all the drivers that are added to the system. It includes Driver-based trip reports that show the number of trips completed by each driver in a selected time period. These reports also include the duration of trips and speed giving you an idea about the driver's performance. In addition to that, a Driver Rank report can also be generated providing the grading of drivers based on their eco-driving violations.
Benefits of Flotilla IoT Staff Module:
Let us discuss benefits of Flotilla IoT Staff module in detail:
The staff module of the Flotilla IoT fleet management system offers complete transparency in daily operations. Managers can ensure that drivers are working, following the designated route, and avoiding unnecessary idling and speeding. With such monitoring, the drivers remain vigilant as well resulting in better efficiency.
The entry of only authorized personnel in the vehicle reduces the chances of mishap. In case of any unidentified entry, the system triggers a run-time alert enabling quick action to avoid theft.
Having a record of all the drivers on one platform makes it convenient for the managers to run operations. They can fetch the record of any driver and analyze their performance to improve overall efficiency.
When drivers are aware that they are being monitored, they tend to drive efficiently. They show up on time, follow traffic signals, maintain a steady speed, reduce idling, take designated routes, etc. All of this results in a considerable increase in the efficiency and profitability of a business.
The staff module in the Flotilla IoT fleet management system is ideally designed to manage drivers and enhance their productivity. As a transportation business owner, you can derive great benefits from it.