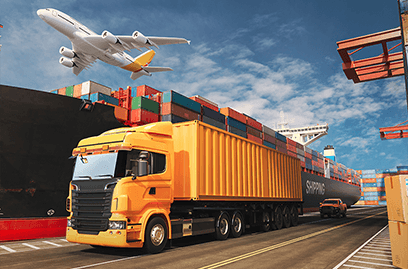 What Flotilla IoT Fleet Management System offers?
1.Real-Time Vehicle Tracking with Flotilla
This feature of our Fleet Management System allows the routing module to collect data from a telematics device. This data provides real-time updates on vehicle location, speed, direction, and distance traveled. It would allow you to monitor the movement of your vehicle at all times.
2.Real-Time Telemetry Data
Telematics device continuously sends data to the central server. That may include the latitude-longitude position of a vehicle, driver id, passenger id, battery level, odometer value, engine hours, ignition status, unit temperature, etc.
Therefore, This real-time data is monitored through a central server, enabling us to maintain a vehicle network.
3.Tracking History
The history of all trips completed by a vehicle is kept in record. At the time of need, it can easily be accessed by the managers.
4.Geo-Fencing
A specific predefined geographical boundary is marked through satellite. Whenever a vehicle enters or leaves that boundary, the alarm is triggered. This is done to secure your network of cars and to make them more manageable.
5.Point of Interest
Different locations can be marked as POI on the map. For instance, home, office, or various sites may be marked for our customers' feasibility, and our software between those points would generate reports.
6.Alerts
Alerts are generated to ensure the safety of the vehicle. For instance, some zones are marked, which are high risk regarding a vehicle theft. So, the vehicle's movement is continuously monitored in those areas, and if there is any suspicious activity, an alert is generated. Moreover, whenever the speed limit is breached, the manager gets notified through our alert system.
Other notable events, as demanded by the customer, can also be added to the alert system.
7.Time Machine
With this feature, any past trip can be analyzed. It plays the exact movement of a vehicle which has already completed its route.
8.Vehicle Maintenance
A vehicle that is not well maintained may consume up to 50% more fuel. But this problem would also be solved if you use our device. To ensure better fuel management and vehicle durability, Flotilla has a thorough system.
Therefore it keeps an overall record of vehicle performance. It automatically generates engine alerts and sets up reminders for a regular oil change, tune-ups, filter replacements, and other routine vehicle maintenance.
9.Driver Management
The performance of drivers is continuously monitored through our flotilla fleet management system. It helps to take immediate action if the driver acts tired or aggressively driving. Moreover, drivers are rated by a star-based system depending upon their driving performance.
10.Vehicle Management
Flotilla provides an overall vehicle management mechanism through which managers can run their network correctly. However, records of all vehicles in a network, routing, tracking, maintenance, alert system, and other features of our software make vehicle management walk in the park for managers.
11.Reports by Flotilla Fleet
Therefore weekly and monthly reports are generated by our software through which managers can get a thorough insight into their vehicle network functioning.