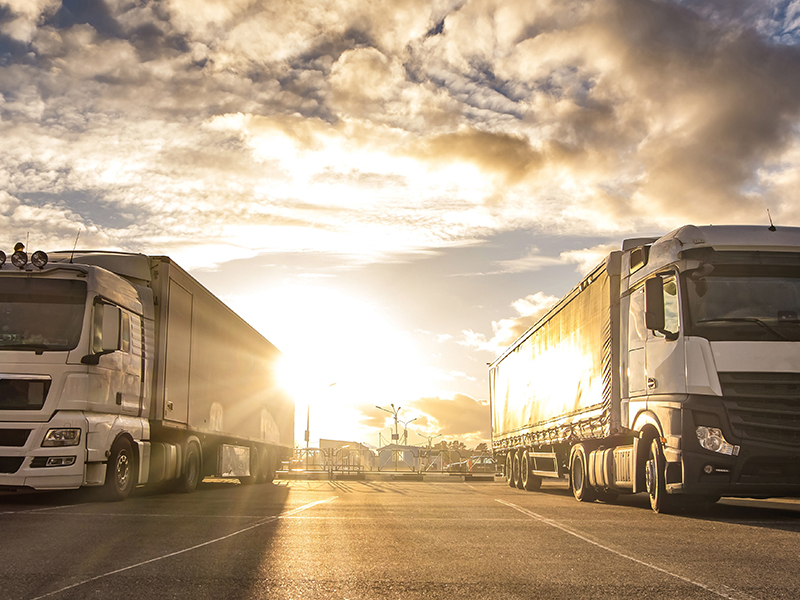 How Modern Fleet Management Software Help Scale Your Businesses?
The fleet industry is highly competitive and companies keep on adopting new technologies and methods to enhance their productivity. Even though commercial fleet technology has significantly improved over the past few decades, many companies still struggle with inefficiency in their fleet. However, with the help of modern fleet management software, companies can achieve better productivity and proficiency. 
Unify Fleet Data into One Place:
If your company has been struggling to keep track of paper trails and manage multiple systems, consider moving to one solution. An all-encompassing fleet management software can help you to organize your fleet data in one place. From data related to the fleet's inspections and maintenance schedules to telematics and fuel costs, everything can be consolidated into one dashboard. You can view all the required data through a single click saving time and effort.
Faster and Automated Maintenance:
Fleet companies can reduce their maintenance time through the use of automated preventive maintenance schedules and timely alerts. A maintenance task can be scheduled for any time in the future and a reminder can also be set for it. Once the task is performed, the user can mark it as complete keeping a record of the completed tasks. After the completion of a task, a record of the cost spent on it can also be managed by uploading invoices. 
Modern management solutions come with various apps like a client app, garage app, maintenance app, etc. All these apps are integrated with one another. Any request made by the client through the app will directly go to the maintenance app which grants permission. After accepting the maintenance request, the maintenance app designates the task to a specific workshop through the garage app. In this way, the whole maintenance process is automated from start till the end.

Improves Driver Safety:
Both the driver and the company should prioritize driver safety. A fleet management system not only displays where the vehicles are and whether they are in motion or not. It also allows managers to schedule reminders for their drivers' activity. For example, if a driver is committing speeding or excessive idling, the managers can receive an alert for that. In this way, the performance of the drivers can be monitored around the clock. 
Managers can maintain the reports for the drivers including details about their trips, idling time, and traffic violations. Moreover, the camera integration with some systems allows fleet managers to keep tabs on individual drivers' actions while on the road. Common traffic violations like tailgating and lane drifting are captured by the cameras, which then notify the manager.
Enhances Fuel Efficiency:
Fuel cost is a major concern when managing a fleet. It has the potential to use up more than half of the total budget. Therefore, fuel efficiency should be the priority for every business but achieving it manually is both time-consuming and error-prone. However, the modern fleet management system can be really helpful in this regard as they monitor the fuel levels in real-time.
The fuel filling and drainage can be monitored and their reports can be created. The management software allows managers to monitor metrics like fuel use, expenses, and idle time. Moreover, over speeding, aggressive driving, vehicle upkeep, and excessive idling are just some of the behaviors trackable by a fleet management system. This information is invaluable in enhancing efficiency and cutting down fuel costs. 
There are various choices of management solutions available in the market. The selection process is also very important to determine whether you achieve the required goals from the fleet management software or not. It is essential to ensure that you select a comprehensive tool that enables you to achieve all the above-mentioned objectives.